Born on November 14, 1933, in Cleveland, Ohio, in Cleveland, Ohio, United States, Danny Greene also known as Daniel John Patrick Greene was an American mobster. This was during the 1970s gang war for the city's Criminal operations. The Gangbangers set off more than 36 bombs, all with intention of attempting murder, and most of these bombs were attached to cars, many such attempts were successful.
Danny Greene is also known as "The Irishman," who belonged to preeminent notorious crime figures in the Midwest. Additionally, he also took over the entire mafia in his quest for power. In addition to the same, Danny Greene was also known as the associate of the Cleveland mobster John Nardi.
Danny Greene had acquired all the power initially in a local chapter of the International Longshoremen's Association. Besides, Danny was elected as the president of this association in the early 1960s. He was forced into Cleveland rackets and began to compete with the Italian-American Mafia for control of the city. Later, he set up his own group named the Celtic Club, complete with enforcers.
"If any of these maggots from the so-called mafia want to come after me, I'm not a hard man to find".- Famous Saying by Danny Greene
Some Facts about Danny Greene
| | |
| --- | --- |
| Birth Name | Daniel John Patrick Greene |
| Died At Age | 43 |
| Date of Birth | 14 November 1933 |
| Place of Birth | Cleveland, Ohio, US |
| Date of Death | October 6, 1977 |
| Cause of Death | Car bomb |
| Place of Death | Lyndhurst, Ohio, United States |
| Nationality | American  |
| Occupation | Gangster, Stevedore |
| Net Worth | $1-5 Million |
| Father | John Henry Greene |
| Mother | Irene Cecelia Greene |
| Spouse/Ex | June Tears (M. 1953–1956), Nancy Hegler (M. 1956–1960) |
| Children | Danny Kelly, Sharon Greene Wehagen |
Early Life of Danny Greene
Danny Greene was born to Irene Cecelia Greene and John Henry Greene. His father was born also born in Cleveland and his mother was born in Pennsylvania.
Right after 3 days after his birth, Danny Greene's mother passed away. Adding on, he was initially named "Baby Greene" by his mother but was ultimately named his grandfather (Daniel John Greene), right after the burial of her mother.
His father was a drunkard and lost his job because of his habit of heavy drinking. This incident made Danny move in with his grandfather (a newspaper printer).
Moreover, as Danny's father could not look after his needs, he placed him in Parmadale, a Roman Catholic orphanage in Parma, Ohio, three miles outside Cleveland.
Later in the year 1939, his father began dating a nurse and married her soon.
To Danny's utter shock, his father settled with his new wife and started a happy family. He also brought their son to live with them.
Since Danny always disliked his new mother, he used to also run away from her.
Observing the disturbed childhood and Danny's condition, his paternal grandfather took him in.
After which Danny lived with his grandfather and aunt for the rest of his childhood in the Collinwood neighborhood.
In view of the fact that his grandfather worked night shifts, Danny used to roam around the streets at night.
His father passed away in the year 1959 and the newspaper obituary listed his children from his second marriage but did not mention Danny's name in the list.
Read Also: Ariel Castro, The Kidnapper from America
Education
Danny attended St. Jerome Catholic School, where he developed a feeling of great endearment for the priests and nuns.
In the later run, Danny also earned a lasting friendship with some of his teachers. Eventually, he also served as an altar boy.
Danny was athletic in his childhood and also excelled at baseball, along with being an all-star basketball player.
Despite the fact that Danny was not academically good, the nuns at St. Jerome always allowed him to play sports as he was valuable to the team.
Then, he attended St. Ignatius High School.
In this phase of his school life, Danny frequently fought with the Italian-American students, who were the children of more recent immigrants struggling for a place.
Eventually, he ended up developing a strong disliking for the Italians which lasted his entire life.
His hatred for the Italian students resulted in his expel from Saint Ignatius and transfer to Collinwood High School.
After coming to Collinwood High School, Danny excelled in athletics and also became a boy Scout for a short period of time.
But, soon he was kicked out of his group and was also expelled from Collinwood High School.
Danny was expelled as he used to reach late to school because he was always bullied by his fellow students.
Military service
After Danny was expelled from Collinwood High School in 1951, he joined the United States Marine Corps.
There he was soon noticed for his potential as a boxer and marksman.
In addition to the same, he was also stationed for a time at Marine Corps Base Camp Lejeune, Jacksonville, North Carolina.
But, because of his poor behavior with others, he was transferred several times.
Furthermore, in 1953, Greene was promoted to the rank of corporal.
His responsibility was to teach the new junior Marines how to be artillerymen.
Adding on, Danny Greene was honorably discharged later in the same year.
Danny's Life on the Docks
Danny Greene diverted his attention to working the docks as a stevedore (a person who is employed at a dock and is responsible to load and unload the ships) on Lake Erie following his time in the Marines.
His character continued to build his reputation and was appointed as the president of the local International Longshoremen's Union.
Nevertheless, Danny's behavior was ruthless towards his colleagues and that made him use his power to order union men to beat up those workers who did not follow his rules.
Greene never stopped flaunting his Irish heritage and even painted the entire union office green.
In spite of his rude and overbearing behavior, Danny fought for his workers and for better working conditions for them.
At all the meetings, Danny Greene spoke expressively and the Union leaders as well as the mob bosses both took notice of the well-run docks.
Also Read:- Juan López, The Drug Dealer who Married Jenni Rivera
Personal Life of Danny Greene
On December 17, 1973, Danny married June Tears. The couple had two children.
Sadly the marriage did not long last and the couple got divorced on February 28, 1956.
Later in the same year, Danny married Nancy Hegler, but the couple got divorced in the late 50s.
In addition to this, Danny and Nancy Hegler remarried in the early 60s, but again parted ways in the mid-70s.
Criminal career of Danny Greene
Intending to keep the peace, Cleveland Solid Waste Trade Guild hired Danny Greene.
Additionally, as Shondor Birns was impressed with Danny's abilities, he hired him as an enforcer for his various "numbers" operators.
Furthermore, the Cleveland Mafia family underboss, Frank Brancato, used Danny Greene and the other Irish-American gangsters, during the 1960s, to act muscle men to enforce the Mafia's influence over rackets.
Till his death in 1973, Brancato was remorseful for having brought Danny Greene into the mob due to the damage that he did.
For instance, Under Birns's orders in May 1968, Danny was asked to attack a black numbers man who was holding out on protection money due.
Because Danny Green was not familiar with the military-type detonator, he hardly step out of his car, before the bomb exploded.
Danny Greene survived being thrown away nearly 20 feet, and his right ear was also damaged for life.
On November 13, 1964, Danny Greene was implicated by the federal grand jury on charges of falsifying the records and embezzlement.
Adding on to the same, Greene was also accused of stealing $11,542.38 in union funds.
Danny Greene Documentary
The documentary name- "The Rise and Fall" of the Irishman follows the life and death of Cleveland's legendary gangster and his battle with the Italian mafia.
Danny Kelly son of Danny Greene
Danny Kelly, Greene's oldest son, was born on 23 December 1956 in Islington at the age of 17 at the time of his father's death. Growing up, he assisted with a variety of tasks, including crawling under his father's car to check for plastic explosives. As of 2022 now He is an actor and producer.
Danny Greene wife
He had two wives, the first being June Tears, and the second being Nancy Hegler. He married June Tears on 17 December 1953, and they divorced on February 28, 1956. He married Nancy Hegler on 27 March 1956, after the couple had two children. They divorced in the late 1950s, but remarried in the early 1960s before finally splitting up in the mid-70s; he had three more children with Nancy.
Danny Greene: the rise and fall of the Irishman
A documentary about the life and death of Cleveland's legendary gangster, as well as his fight against the Italian Mafia. This documentary about daddy focuses on the gangster whose life was famously ended by a car bomb in a parking lot in Lyndhurst.
A grisly slice of Cleveland's criminal past and this documentary is all about the gangster, his life was famously extinguished by a car bomb in a Lyndhurst parking lot, he was the fearless person who made headlines in the newspaper in the 1970s time. He wrote green, drove green cars, he was connected with Irish history and Celtic lore. Greene was involved in racketeering, gambling, and loan-sharking while working as a union troubleshooter, embezzler, and enforcer. He was good at beating, which could be attributed to his other job as an FBI informant. Police have long suspected Greene of plotting the assassination of Shondor Birns, a rival in Cleveland's numbers racket, and later mafia underboss Leo "Lips" Moceri, whose body was never discovered."
Danny Greene Cleveland
Disrupted by Danny including the mafia and using violence, Mike Frato decided to quit the guild to set up a legal business.
In the year 1970, Danny ordered Art Sneperger, a member of his"Celtic Club" gang, to attach a bomb to Frato's car.
But, not only did Sneperger inform the police about this activity, he also disclosed the entire plan.
Later in 1971, an evident mistake of Art Sneperger, while planting a bomb inside Frato's car, killed Art Sneperger but not Frato.
Adding on to the same, this case was never solved, though there are several theories abounding, including Danny murdering Art Sneperger for revealing his plan to the police.
Danny Greene was arrested later and was charged with the murder of Frato on November 26, 1971, at Cleveland's White City Beach.
Though Danny Greene admitted to killing Frato, he was released on the ground of self-defense.
Probably, Frato had first fired three times on Danny from a passing car, as Danny was jogging on the beach.
 The Celtic Club
Danny Greene formed his own gang of young Irish-American gangsters, called "The Celtic Club".
His dominant enforcers were Brittain, Keith Ritson, McTaggart, Kevin, Elmer, and Art Sneperger, who set up various gambling dens across the city.
Additionally, later Danny Greene also associated with John Nardi, a Cleveland crime family labor racketeer who wanted to oust the leadership.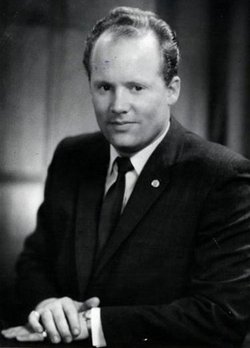 Read Also: Jeffrey Dahmer, The Cannibal Convicted of Murdering 17 Men
Danny Greene the Irishman
A 2011 American biographical crime film directed by Jonathan Hensleigh, "Kill the Irishman" is based on the life of the Irish-American gangster Danny Greene and was modified from the book To Kill the Irishman: The War That Crippled the Mafia, by Rick Porrello.
In continuation to this, the biopic "Kill the Irishman (2011)" loosely connects the life of Danny Greene in a chronology.
Additionally, the film features the rise and fall of Danny Greene and how he worked as a longshoreman on the Cleveland docks.
The biopic also shows the journey of Danny being chosen to serve as interim president of the International Longshoremen's Association in 1961.
The biopic was released in the United States on March 11, 2011, and premiered at the Landmark Sunshine Cinema, in New York City.
Season 11 of 'Brother's Keeper', Episode 21 of 'Law & Order is based on Danny Greene.
Danny Greene Net Worth
He made money as a professional famous Celebrity he was very rich at that time, and as per resources Danny estimated net worth is 1$-5$ Million before his death.
Reference Link
What happened to Danny Greene?
Some say that he was killed by the Irish mob, while others believe that he was taken out by a rival gang. No one really knows for sure what happened to Danny Greene. All we know is that he disappeared from the public eye and was never seen or heard from again.
Was Danny Greene an informant?
There is no clear answer to this question. Some say that he was, while others believe that he wasn't. The truth is likely somewhere in the middle.
Who killed Danny Greene?
This is still a mystery. Some believe that the Irish mob killed him, while others believe that it was a rival gang. No one really knows for sure.
How much did Danny Green sell his car for?
This is also a mystery. Some believe that he sold it for $1,000, while others believe that he sold it for much less. No one really knows for sure.
Who is Danny Greene the Irishman?
Danny Greene was an Irish-American mobster who was active in the Cleveland, Ohio area during the 1970s. He was known for his rivalry with the Italian Mafia and his clashes with the law. He disappeared from the public eye in 1977 and was never seen or heard from again.
How many bombs exploded in Cleveland 1976?
A total of 36 bombs exploded in Cleveland in 1976. Most of them were targeting Danny Greene, but some were also directed at other members of the Irish mob.
How much is Danny the count car collection worth?
This is a difficult question to answer. The count car collection is worth a lot of money, but it is difficult to say how much exactly. Danny the Count may have been paid a large sum of money for his car collection, but this is also speculation.
Was Danny Greene a real person?
Yes, Danny Greene was a real person. He was an Irish-American mobster who was active in the Cleveland, Ohio area during the 1970s. He disappeared from the public eye in 1977 and was never seen or heard from again.
Reference Other Link
Gypsy Rose Blanchard: The Woman Who Murdered Her Mother
All about Jose Trinidad Marin, Jenni Reverie's ex-husband
Yolanda Saldívar: Selena Fan Turned Murderer