Marilyn Monroe is one the most long-running star in Hollywood. But her acting career is so short as she died at 33. She is an American Actress and female comedian. Marilyn Monroe gains popularity through 'blonde bombshell'. She is also known for her work in the movie How to Marry a Millionaire and songs like Diamonds Are a Girl's Best artist Friend. During the 1950-the 60s, she became one of Hollywood's most famous sex symbols. 
However, she gained popularity as a glamour queen or movie star. But people remembered her as an Icon. Her life is inspirational to millions across the world. People learned how she overcame difficulties and achieved great success with her determination. 
Some Quick Information About Marilyn Monroe 
Marilyn Monroe Wiki
Birth Name
Norma Jeane Mortenson
Age
36
Date of Birth
June 1 1926
Place of Birth
Los Angeles, California 
Died
August 4, 1962
Nationality
American 
Profession
Actress and Comedian 
Net Worth
$7 million
Father
Charles Stanley Gifford 
Mother
Gladys Pearl Baker 
Siblings
No
Spouse
James Dougherty (1942-1946), Joe DiMaggio (1954-1955), Arthur Miller (1956-1961) 
Children
No
Zodiac Sign
Gemini
Birth Of Monroe
In 1926, Norma Jeane Mortenson, Marilyn Monroe, was born in Los Angeles, California. She never knew her father. She spent most of her childhood in foster homes and an orphanage.
Family Of Monroe
Monroe's mother, Gladys Pearl Baker, married John Newton Baker at 15. They had two children, Robert and Berniece. But, he was an abusive man s gladly took divorce in 1923. After this divorce, she started working as a negative film cutter at Consolidated Film Industries. In 1924, she married Martin Edward Mortensen, but they divorced in 1928. A DNA test in 2022 revealed that Monroe's father was Charles Stanley Gifford, a co-worker of Gladys, and she had an affair with him in 1925. 
The struggle of Her Childhood 
In 1933, Gladys bought a small house in Hollywood with a loan and moved with her seven-year-old Monroe into that house. The mother and daughter shared this house with lodgers, actors George and Maude Arkinson, and their daughter Nellie.

In January 1934, she got ill and was diagnosed with

paranoid schizophrenia

. Monroe's mother, after having this disease spent most of her life in a hospital and was not in her contact.

After this, Monroe's living situation changed often. One of her mother's friends, Grace Goddard, took responsibility for Monroe after her illness of Gladys. During her childhood, she faced sexual assault many times. She is all alone during her childhood.
In 1935 she stayed at Los Angeles Orphans Home. In 1937, a family friend, Grace, and her husband, Doc Goddard, took care of Monroe for a few years.
In 1942, the couple was moving to the East Coast due to Doc's getting a job transferred. They couldn't take Monroe with them because this was against child protection law.
In 1938, she found a permanent home to live in when she began living with Grace's aunt, Ana Lower, in the west-side district of Sawtelle.
Monroe: A School Drops Out? 
Around the year 1938, she was enrolled at Emerson Junior High School and went to weekly Christian Science services with Lower. She was a mediocre student, but her writing skill was reasonable, and thus, she contributed to the School newspaper. In 1941, she returned to Goddards and attended Van Nuys High School.
The year after, Goddards moved to another city. Once again, Moore faces the same situation. Now, she has left with no option; how she has to go to the orphanage. Then James Dougherty came as a savior in her life. A factory worker, James married her. After this, Monroe dropped out of school and became a housewife. 
Her Marriage 
At the age of 16, Monroe married James Dougherty, who was her neighbor's 21-year-old son. Marilyn Monroe Spouse worked in a factory. On June 19, 1942, they tied the knot. But she found that this marriage was mismatched. In 1943, Dougherty was recruited in the Merchant Marine and was stationed on Santa Catalina Island, where Monroe moved with him.
Well, this is about her first marriage. It is said that she had three husbands in her lifetime. In 1954, she married baseball great Joe DiMaggio. Her romance with DiMaggio is publicized highly. They broke in 1995 because Monroe became a sex symbol. Two years later, she married playwriter Arthur Miller. Two years later, in 1956, she got married to a playwriter.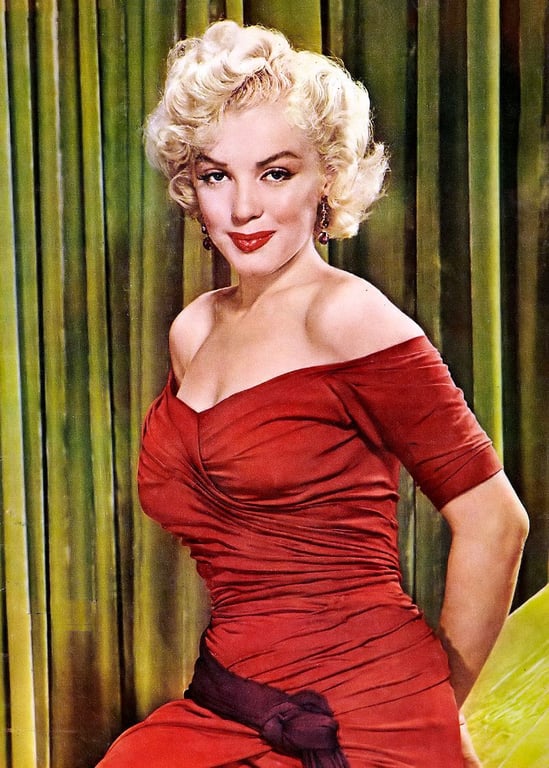 She Started Modelling As A Pin-up Girl 
She took a job at a local munitions factory in Burbank, California. There she met photographer David Conover and got her first break. David came there to shoot morale-boosting pictures of female workers for First Motion Picture Unit. In 1945, she quit working at the factory, began modelling, and signed a contract with Blue Book Model Agency. 
This agency considered her for pin-up than high fashion modeling, and she was primarily featured in advertisements and men's magazines. She straightened her hair and dyed it blonde to be more approachable. She quickly became one of the most hardworking models by early 1946. She has appeared on 33 magazine covers. 
How She Entered Movies? 
She got her first movie contract with Twentieth Century Fox. She started singing, dancing, acting, and observing the film-making process. During the starting phase of her career, she got some low-budget movies, which made her way clear to some of the prominent roles in films such as All About Eve, Gentleman Prefer Blondes, Niagara, and How To Marry A Millionaire. 
She got her first role in Dangerous Years in 1947. Later in 1948, she got a role in Scudda Hoo! Scudda Hay! After the contract ended, she returned to modeling. But, she was determined to work as an actress. To build up their network, she entertained influential male guests at studios. She became a friend and occasional sex partner of Fox executive Joseph M. Schenck, who convinced his friend Harry Cohn to sign her in March 1948. Harry was the head executive of Columbia Pictures. 
Some of her best performances are: 
The Misfits:

It is said that in this film, she played a character from her heart. It is the most decisive turn of her career.  

Gentlemen Prefer Blondes:

It's an American musical comedy film. In this movie, Monroe wore an electric pink ball gown in the song 'Diamonds, Are a Girl's Best Friend. 

Some Like It Hot: It is a classic comedy film. This film is the most excellent film of all time. It has received six Academy Award nominations.
Niagara: In this film, he played the character Rose Loomis, the unhappy wife to a traumatized Korean war vet, anmed Joseph Cotten.
The Seven Year Itch: She played the character of 'The Girl in this movie. This is an American romantic comedy film directed by Billy Wilder.
The Asphalt Jungle: In this movie, she showed a rare kind of innocence, like sweet but troubled.
Don't Bother to Knock: This is a hotel-set drama in which Marilyn Monroe is in the role of 'psycho'. She draws the perfect expressions in the role of mentally ill women.
All About Eve:

An all-time great film. She brings a balance into her role in this classic movie. 
Filmography
Seven Sirens (1946)

Dangerous Years (1947)

Scudda Hoo! Scudda Hay! (1948)

Ladies of the Chorus (1948)

Love Happy (1949)

A Ticket to Tomahawk (1950)

The Asphalt Jungle (1950)

All About Eve (1950)

The Fireball (1950)

Right Cross (1951)

Home Town Story (1951)

As Young as You Feel (1951)

Love Nest (1951)

Let's Make It Legal (1951)

Clash by Night (1952)

We're Not Married! (1952)

Don't Bother to Knock (1952)

Monkey Business (1952)

O. Henry's Full House (1952)

Niagara (1953)

Gentlemen Prefer Blondes (1953)

How to Marry a Millionaire (1953)

River of No Return (1954)

There's No Business Like Show Business (1954)

The Seven Year Itch (1955)

Bus Stop (1956)

The Prince and the Showgirl (1957)

Some Like It Hot (1959)

Let's Make Love (1960)

The Misfits (1961)

Something's Got to Give (1962–unfinished)
Read Also – Xochitl Gomez: The Star from the Marvel Series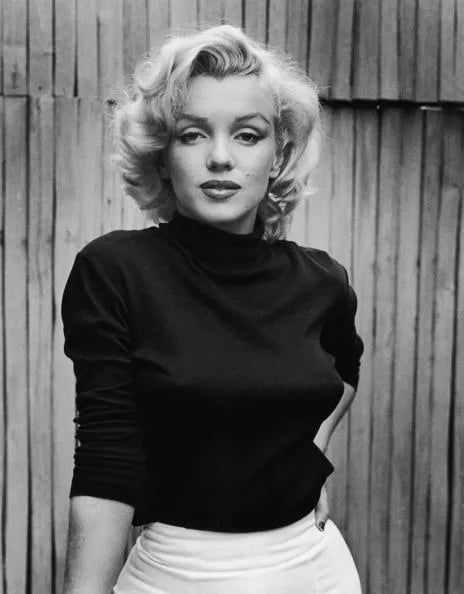 Elvis Presley And Marilyn 
The two iconic figures met once in the 20th century. It was a short meeting. Elvis and his associate Joe Esposito walk to the dressing room and encounter Marilyn. But a former assistant to Colonel parker, Byron Raphael, claimed Elvis and Marilyn had a love affair for just one night. However, Elvis, who was 25 years old then, preferred to date younger girls, and Marilyn preferred older men like her husband Arthur Miller and ex-husband Joe DiMaggio. So, we can say that this couple never gets involved with each other. 
Marilyn Monroe Dress
She wore a white dress in the film The Seven Year Itch in 1995. This dress is designed by known Costume designer William Travilla. This dress is very popular and you get the pictures everywhere online. It is a kind of cocktail dress that was light in color. Glamour magazine described this dress as most history's most famous dresses. 
Marilyn And Her Mental Health
Marilyn's life is a curtain in mystery. But, she had a covet to prove herself. However, she was a shy, timid and insecure girl at a young age. She was scarred from sexual abuse and betrayal of love. The honest Marilyn Monroe is different from 'Blonde Bombshell'. She suffered from abuse mental and physical both and ignorance. It is said that the only constant thing in her life was Loneliness. 
Death Of An Iconic Star 
She died significantly earlier due to an overdose of a drug named barbiturates in 1962. She died at the age of 36. Her body was found on her bed in her home in Los Angeles. Her autopsy found that she died of poisoning by an acute barbiturate. 
Marilyn Monroe cause of death is said to be the biggest mystery. Conspiracy theorists believe that she was murdered. An investigation was also opened to know the truth, but it was closed due to a lack of evidence. 
Marilyn Monroe funeral 
At the funeral, only 31 mourners are invited. But, more than 500 people gathered outside the boundary of the funeral location. Studio security officers reinforced 100 police to control the crowd. From this, you can guess her popularity.  To her admirers, it was heartbreaking news. 
Awards And Achievements
Golden Globe Awards for Best Actress, 1960 (Some Like It Hot)

Golden Globe Henrietta Award For World, 1962, 1954

David di Donatello Golden Plate Award, 1958, The Prince and the Showgirl 
       Social Media 
Reference link
Net Worth
Do you know? Even after 60 years of her death, Marilyn's net worth still makes her among the highest-paid celebrities ever. She has a net worth of approx $7 million.  
According to her will's she was worth $370,000 0r $3.5 million as of 2022. This was filed in Los Angeles Country. She earned $24 million from her film salary in 2022. 
Report say that she spent all her money on her clothes, jewelry and other clothing. She also spent her money on gifts that she buy for her friends and employees. 
Marilyn Monroe-FAQs
Did Marilyn Monroe have children?
It is said that she loved children, and she was desperate to be a mother. But, unfortunately, she didn't give birth to a baby. This is because she don't had good relation with either of her partners. Also, she was so alone. However, once she tried for baby but it was failure because she had to face a miscarriage.  
Why is Marilyn Monroe important?
She was an American actress, comedian, model and singer. She became one of the world's most iconic figures. She has an appealing expression and is recognized as a sex symbol in Hollywood. She is also famous due to her professional struggles in the film industry. 
Why did Marilyn Monroe change her name?
In 1946, she selected the stage name 'Marilyn Monroe'. Lyon, reminded of Broadway star Marilyn Miller, picked the first name. At the same time, the last name was Monore's mother's maiden name. So, like this she got Marilyn Monroe, her new name.
Who inherited Marilyn Monroe's wealth?
Lee Strasberg, the acting coach of Monroe's, inherited 75 per cent of her property. At the same time, the remaining 25 per cent was given to her New York psychiatrist Dr Marianne Kris. 
How do you get Marilyn Monroe to look?
Many girls want a look exactly like Marilyn Monroe. To look like Marilyn Monroe, you can carry high-waisted blue jeans paired with a white button-down shirt. Compliment this with an oversized woven sweater. You can also wear a black and white striped turtleneck t-shirt. 
Did Marilyn Monroe date Elvis?
It was said that Elvis and Marilyn had a love affair for just one night. However, Marilyn preferred older men like her husband, Arthur Miller and ex-husband, Joe DiMaggio. So, this is treated as a rumor. Also, both personality didn't confess something like that.
What happened to Marilyn Monroe's house?
Her house was sold for $7.25 million in 2017. Yes, after her death her house was sold. Firstly, it was on put on a sale of $6.9 million but it sold for &7.25. The present owner is a Marilyn Monore impersonator named Jasmine Chriswell.
What Color eyes Did Marilyn Monroe have?
Many people things Monore's eye color is brown because she wears brown contact lenses. This makes her eye look bigger and more attractive. But, in reality, her eye color is hazel. To know more about her look read our blog.
What is considered Marilyn Monroe's best movie?
The Misfits, The Asphalt Jungle, All About Eve, Gentlemen Prefer Blondes, Some Like It Hot, Nigara, The Seven Year Itch, and Don't Bother to Knock are some of the best movies of Marilyn. She is well known actor and comedian.