Martin Short is an American actor and comedian. He has been successfully playing the role of a comedian in both television and movies. A veterinary and ever-youthful personality who has rocked the popular Canadian sitcom 'SCTV'. His astounding performances have floored his fans several times. Short is a Canadian. He debuted in his native land Canada. He continued to work there till 1979. The break in the US sitcom The Associates. This sitcom was his ticket to Hollywood. He has been enjoying the taste of fame since then. With his decades of experience in this genre, he is now into scriptwriting and direction.
What is the Age of Martin Short?
The famous comedian was born on March 26, 1950. He was born in Hamilton, Canada. He is now in his early 70s! His age is 72. His parents were Charles Patrick Short (a Stelco corporate executive) and Olivia Grace (a concertmistress). Martin Short has five siblings and is the youngest. In the year 1968, his mother died due to cancer. After a couple of years, his father died of stroke-related complications.
Who is Martin Short's Family?
During Godspell, in the year 1972, he met the love of his life, Nancy Dolman. They were married in 1980. In the year 1985, she retired from the entertainment industry to be a full-fledged housewife. They embraced parenthood by adopting three children: Henry, Katherine, and Oliver. Unfortunately, his wife succumbed to ovarian cancer and left for her heavenly abode on August 21, 2010. 
Michael Short, his brother, is a renowned comedy writer. He has won the Emmy Award twice in the category of writing comedy sketches. His extended family includes Bob Dolman, his brother-in-law who was also a part of the award (Emmy) winning writing team of SCTV.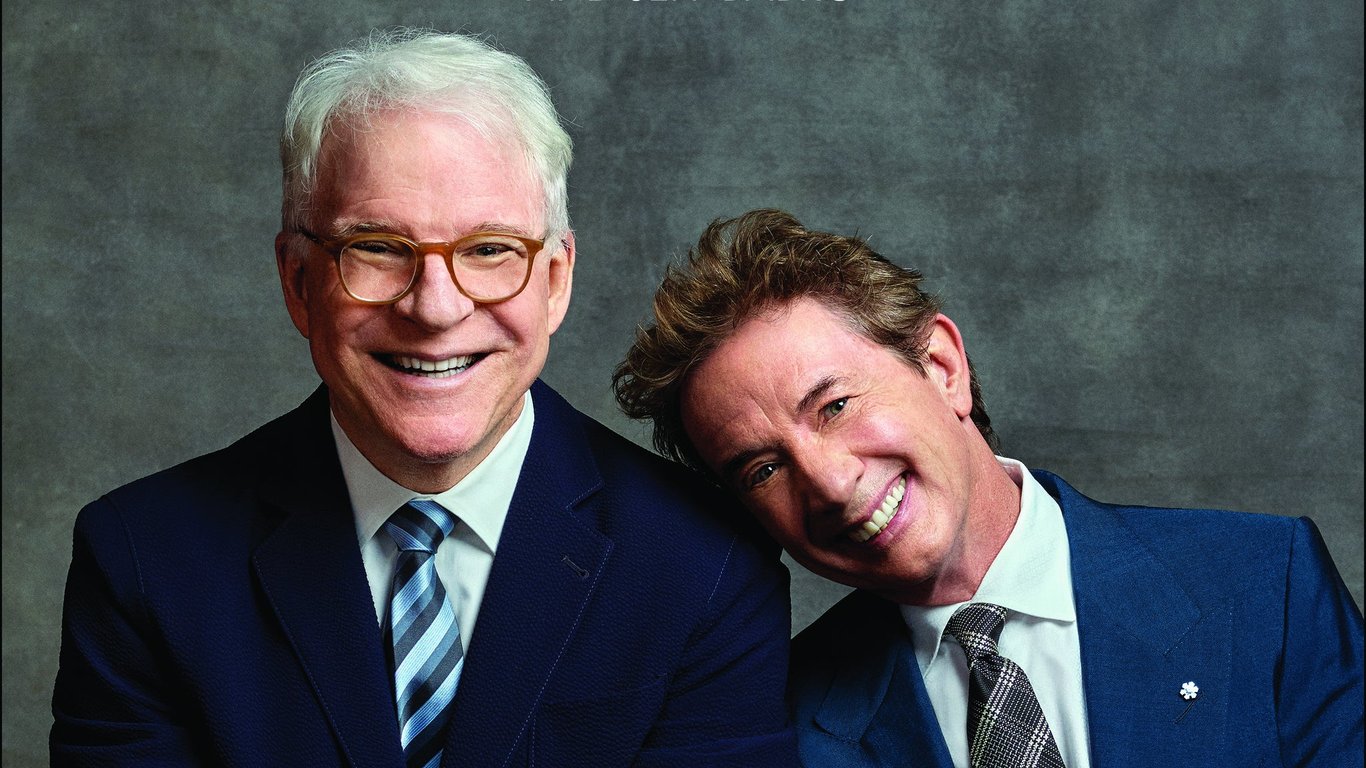 Who are Martin Short's Friends?
The friendship of Steve Martin and Martin Short has always been the talk of Tinseltown. They were first introduced to each other on the sets of Three Amigos in 1986. They clicked and shared a warm bonding. They have made numerous public appearances and attended multiple TV talk shows. 
Their genre of mastery (comedy) is the main factor to evolve their friendship over the years. They have always mentioned how their comic skills and perfect timing have continued to amuse each other. Their epic comedies must have ruled the hearts of the 80s kids and millennials.
Education-o-Graphy
On the educational front, Short had done schooling at Westdale Secondary School. He pursued his graduation with a Bachelor's degree in Social Work from McMaster University in 1971.
A Brief Insight into His Physical Appearance
Many of his fans are always curious to know about his physical appearance. I Hope, these details will satisfy their hunger to know more about their icon.
Physical Appearance

Heights (inches)

5 feet 7 inches

Weight

68 kg

Heights (cm)

171 cm

Weight (pounds)

149 pounds

Color of the eyes

Light

Look

Clean shaved look

Skin complexion

Light
What is Martin Short Net Worth?
The average net worth of Martin Short is $ 50 million. To understand his net worth better you must know his earnings, salary and other sources of finance.
Martin Short Net Worth

Earnings in the year 1975

$ 20,000

Earnings in the year 1979

$ 3,220,000

Earnings in the year 1986

$ 39,250,000

Earnings in the year 1987

$ 26,920,000

Earnings in the year 1989

$ 40,710,000

Earnings in the year 1991

$ 114, 270,000

Earnings in the year 1992

$ 22,520,000

Earnings in the year 1993

$ 9,320,000

Earnings in the year 1994

$ 7,410,000

Earnings in the year 1995

$ 80,570,000

Earnings in the year 1996

$ 101,370,000

Earnings in the year 1997

$ 68,280,000

Earnings in the year 1998

$ 218,610,000

Earnings in the year 1999

$ 4,560,000

Earnings in the year 2001

$ 122,890,000; Earning donated- $ 32,000

Earnings in the year 2002

$ 109,580,000

Earnings in the year 2004

$ 36,040,000

Earnings in the year 2006

$ 110,770,000

Earnings in the year 2008

$ 162,840,000

Earnings in the year 2011

$ 16,960,000

Earnings in the year 2012

$ 828,410,000

Earnings in the year 2014

$ 151,300,000; Asset – $ 1,100,000
A Brief Insight of Michael Short's Career
He was always keen on social work. However, during his university days, he was cast in Godspell, a Toronto Production. This casting helps him to take up interest in acting. Martin Short movies and tv shows are the following:
Television
1972- Fortune and Men's Eyes
1979- The Associates (US Sitcom) presenting the story of group of novice layers
1980- I'm a Big Girl Now, with co-stars like Danny Thomas and Diana Canova
1977- The Second City. It was a long-running show which aired in both the United States and Canada.
1982-83- SCTV (Canadian Sitcom)
1984-85- Saturday Night Live Season. He has done a cameo in several seasons of the series since then.
2001-2003- Primetime Glick of Comedy Central as Jiminy Glick
2010-2013- He gave voice to the protagonist cat of the famous animated television TV series The Cat in the Hat Knows a Lot About That.
2014-2015- Mulaney (Fox Sitcom) as the show host of the game and boss, John Mulaney and Lou Cannon respectively.
May 31, 2016- Maya & Marty (NBC production), along with Maya Rudolph.
Recent Works- The Hulu comedy production, Only Murders in the Building
Read Also – Marilyn Monroe – The Long Running Hollywood Star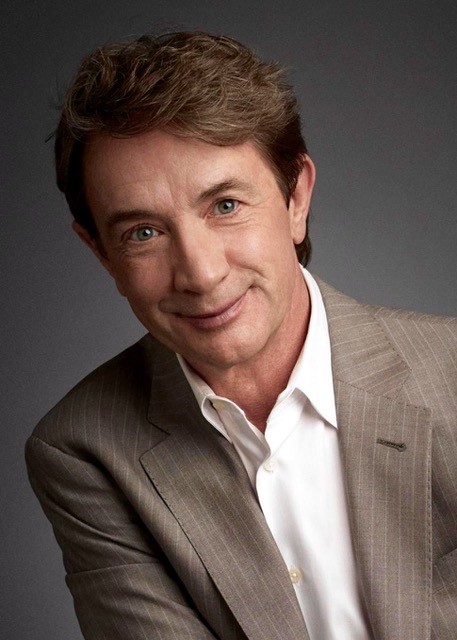 Film
The Martin Short movies are:
1989- The Big Picture, Clifford, Innerspace, Three Fugitives, Three Amigos, Captain Ron
1991- Father of the Bride, Pure Luck (the sequel to the former)
1996- Mar Attacks (Sci-fi comedy by Tim Burton)
1997- Jungle 2 Jungle, as the broker of Wall Street, Richard Kempster, besides Tim Allen
2004- Jiminy Glick in Lalawood with Jan Hooks playing his wife as Dixie Click
2006- The Santa Clause 3: The Escape Clause with Tim Allen.
2020- The Willoughbys (A Netflix Original Series), as the rude father
Animated Series
He has also worked in a series of animated works and given voice to a plethora of animated characters:
Stubbs in We're Back! A Dinosaur Story
Ooblar in Jimmy Neutron: Boy Genius
Hubie: The Pebble and the Penguin
Huy:The Prince of Egypt
Preminger: Barbie as the Princess and the Pauper
Thimbletack: The Spiderwick Chronicles
Kirk: Hoodwinked Too! Hood vs Evil
Lars: 101: Dalmatians II: Patch's London Adventure
Stefano: Madagascar 3: Europe's Most Wanted
Grandpa Frump: The Addams Family
Justin Beaver- Back Home Again
Cheese- Mack and Rita
Nominations and Awards
Tony Award Nomination in 1999 (Little Me)
Primetime Emmy Nominations twelve times .
Twice Emmy Award: 1983 (SCTV) and 2014 (AFI Life Achievement Award: Mel Brooks)
He has also received various other awards in his entire career till now. The shower of achievements and awards has made him a legendary icon!
Trademarks
His trademarks are the following:
Character of Ed Grimley- A geek who has an obsession with banal pop culture.
Character of Jiminy Glick- An obsessed and eccentric page 3 interviewer.
Unknown Facts
We have summed up these interesting facts for you. Take a look at these interesting facts to know about the greatest comedy icon of all time!
It is speculated that his marital status is divorced
Martin Short and his long time bestie Steve Martin  are gay
His net worth is $ 50 million
Everyone wonders how he managed to shine even after the demise of his wife. However, he said that it is the truth and life must move on.
His major works include SCTV, Three Amigos, Saturday Night Live, etc.
Social Media
Social Media

Instagram

Twitter

Facebook
https://www.digibiography.com/artist/
Conclusion
Martin Short is the all time favorite comedian.  After his successful acting career, has now taken up scriptwriting, song writing, direction, etc. Though he thought of being a social worker, his luck had something else on the cards. He had given back-to-back blockbusters both in television and movies. He is also a great voice artist.
Reference Link
FAQs Martin Short
What is Martin Short's sexual preference?
Basically, he is gay. But he was married to Nancy Dolman. On meeting on the sets, they both clicked and married each other shortly after it. They lived together throughout her lifetime. He and his wife become parents to three adopted children: Oliver, Katherine and Henry after a couple of years of their wedding.
What is the religion of Martin Short?
Martin Short is a catholics. In fact, all his siblings and he were raised in a Catholics manner. His father was an Irish Catholic immigrant from Northern Ireland. During the war of independence in Ireland, his father came to North America as a stowaway. Irish Catholics played a major part in Ireland's history.
How much is the worth of Martin Short?
The net worth of Martin Short is $50 million. His global fame and hit series has earned him not only fame but also wealth and riches. He has been an American comedy icon for decades. His earnings have shot up after he has risen to fame. In the year 1975 his estimated weekly earning was $ 20,000 and now it is $ 151,300,000 along with assets worth $ 1,100,000.
Did  Martin Short remarry?
There is no such official record of his remarriage. He has been a widower since 2010 after the death of his official wife Nancy Dolman. After the death of his wife, he was asked about his future settlement plans in many interviews. He has never shown any interest in other relationships after that. He is now single!
Are Steve Martin and Martin Short friends?
No, they both are long-term friends. Their friendship started in 1986 on the sets of Three Amigos. They are great examples of sharing strong bonding in spite of being in the same profession. They both have great comic skills. In a recent interview they have said that their friendship bond has been evolving for 35 years!
What is Martin Short best known for?
Martin Shorts is best known for his famous works Three Amigos and sitcoms like SGTV and Saturday Night Live. Recently, he has been casted in the Netflix Original comedy series and another comedy series Only Murder in the Building. He has lent his voice to some of the famous animated series like Madagascar 3, Dalmatians 2, Mack and Rita, etc.
Is Martin Short a smoker?
He is never a smoker. There is no official record that he has smoked in front of any paparazzi or while attaining any red carpets. In this matter, he is an amateur. He has been enjoying global fame for so long. However, he has always maintained a low profile as such a renowned celebrity. Maybe this is why he has such a big fan following!
Do Martin Short and Steve Martin share the same residential apartment?
No, there is no such news. Steve Martin resides in Monetico in a luxurious apartment sprawling over acres of land. Martin Short owns a beautiful apartment in Pacific Palisades. Apart from that he also has a home in his homeland Canada at Lake Rosseau. Recently, he has bought a gorgeous home for his daughter in the hills at Beachwood Canyon Cottage.