Singer and dancer Park Jimin, called Jimin, goes by his stage name. He is currently 27 years old. As of 2023, his net worth is predicted to be $20 million. He is 5 feet 8 inches. He is a singer in the band and a member of the well-known Bangtang Boys (BTS) band. The most famous and adored band in the entire globe. All BTS followers refer to themselves as the BTS ARMY.
He made his debut in 2013 as a boy band BTS member he is known for, BTS: Life Goes On and BTS: We Are Bulletproof Pt. 2. He is also popular for his nicknames which are Chim Chim, Mochi, Minnie, Angel, King of K-pop, etc. 
Overview
                                                         Park Jimin Wiki
Birth Name
Park Ji-min
Age
27
Date of  Birthday
October 13, 1995
Place of Birth
Geumjeong District, Busan, South Korea
Nationality
South Korean
Profession
Singer and dancer
Net Worth
$20 Million
Father
Park Pil-woo
Mother
Mi-Jeong
Siblings
Park Ji-Hyun
Spouse
NA
Children
N/A
Park Jimin Age, Weight, and Height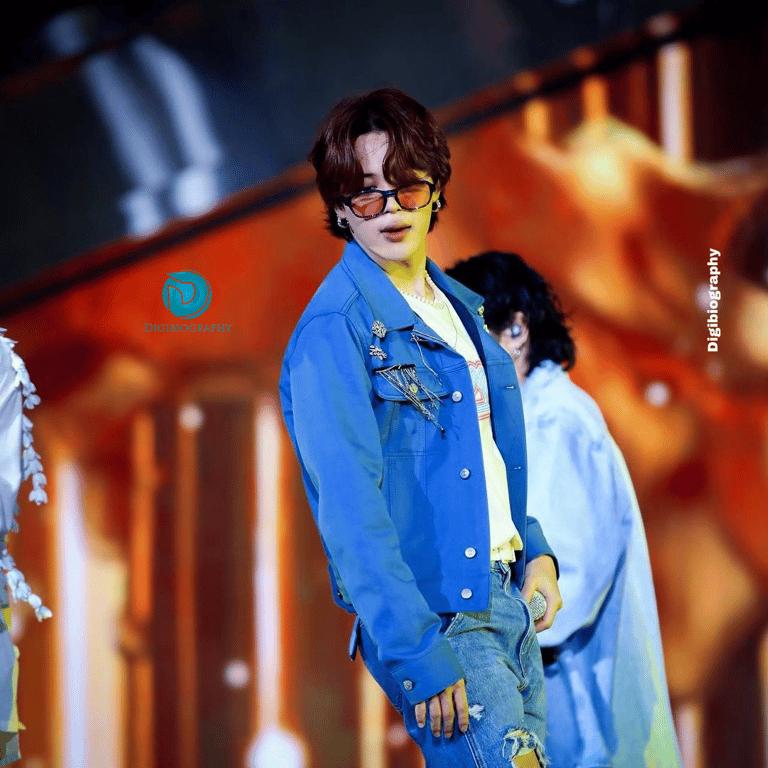 | | |
| --- | --- |
| Height | 5 ft 8 in |
| Weight | 149 lbs (68 kg) |
| Hair Color | Blonde |
| Eye Color | Brown |
On October 13, 1995, he was born in Hoe Dong, Busan, to South Korean parents. He is 27 years old, according to his birth date. He maintains a healthy body. His height is 5 feet and 8 inches 173 centimeters (1.73 meters) in meters, and his body weight is 149 lbs (68 kg).
Also, Read: Betty Gilpin, Age, Height, Net Worth, Wiki, Family
Early Life, Education, and Family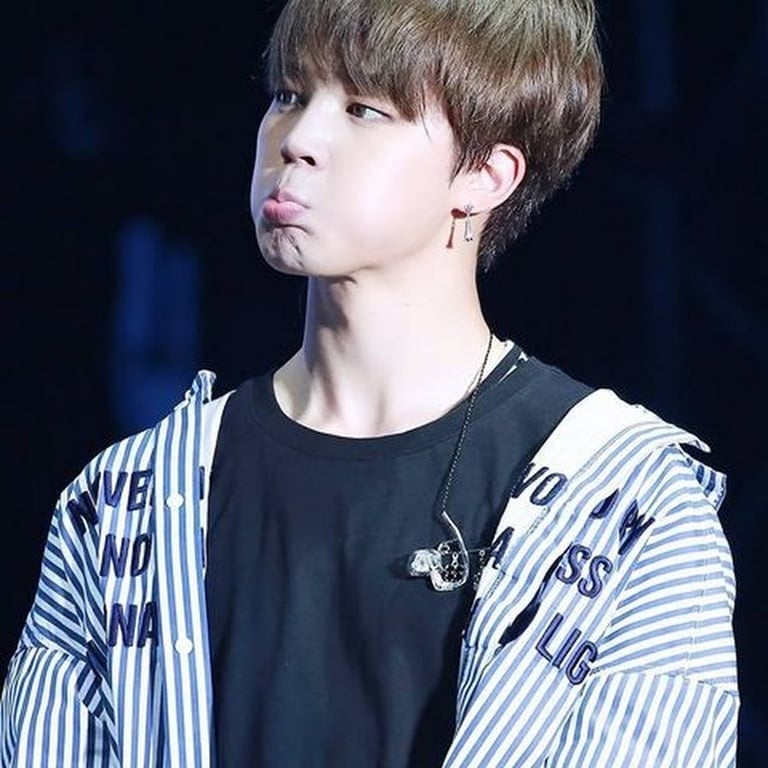 Park Jimin was born in the Geumjeong district in Busan, South Korea to his parents Park Pil-woo and Mi-Jeong. He has a younger brother named Park Ji-Hyun. 
Jimin attended Hodong Elementary School and Yonsan Middle School in Busan. While in Middle School, he also attended Just Dance Academy to learn popping and locking dance.  Later, he studied contemporary dancing at Busan High School of Arts and was a topper in the modern dance department. 
He auditioned with a Big Hit Entertainment company on his teacher's advice.  After passing in the auditions, he joined Korean Arts High School from where he graduated in 2014. He enrolled at Global Cyber University to major in Broadcasting and Entertainment and graduated there in August 2020. 
In 2021, he enrolled at Hanyang Cyber University to pursue a master's of Business Administration in Advertising and Media. 
Personal Life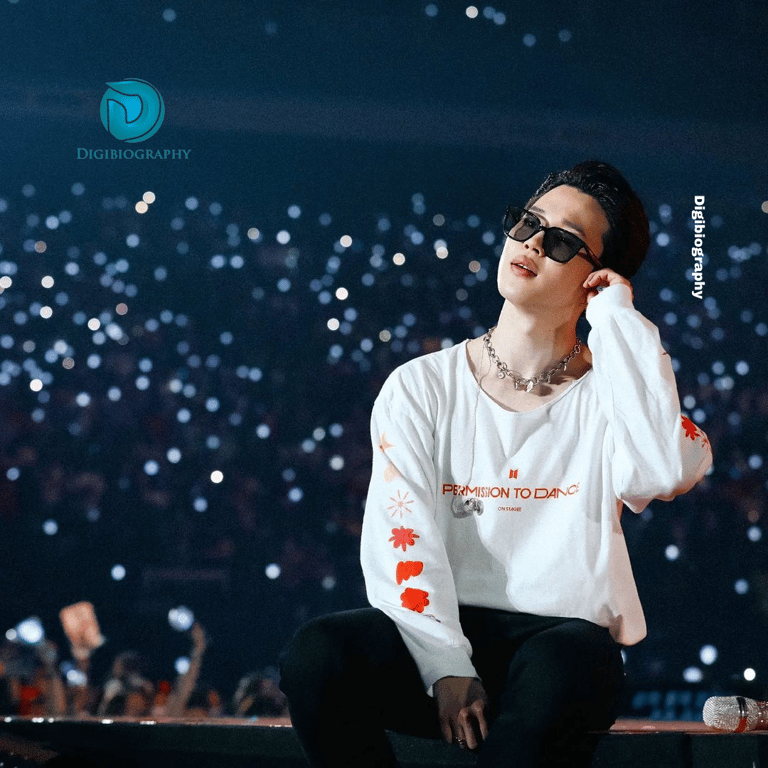 Jimin is a black belt in Taekwondo. In a survey by Gallup Korea in 2018, he was ranked first on the list of perfect idols. 
Dating History
He keeps his love life private. However, he is currently single and not dating anyone. The rumors of him dating Seulgi, a KARA band member, popped up when they were featured in a music show together. But as of now, these are just rumors. 
Health Issues and Surgery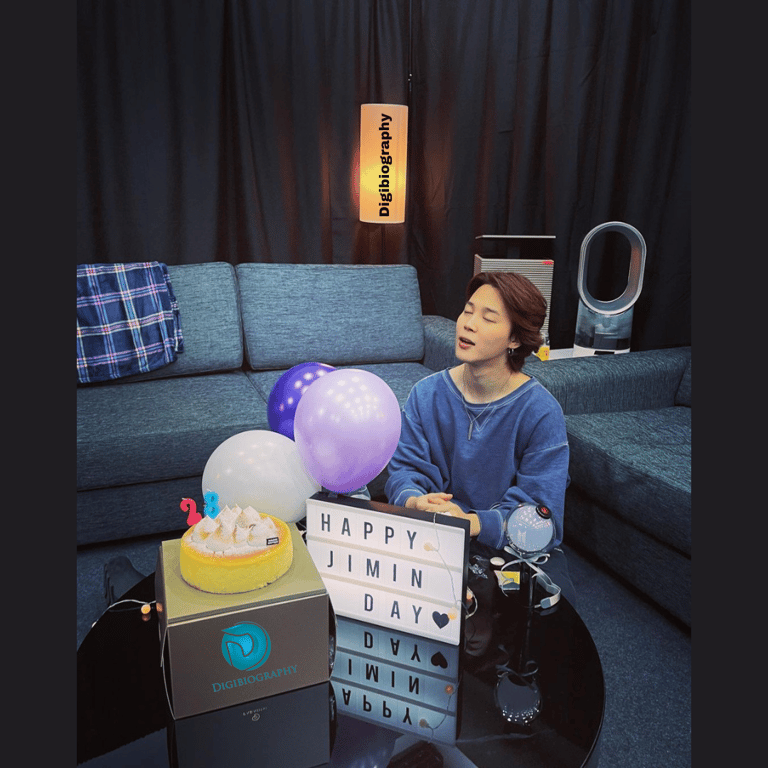 In 2017, Park withdrew from participating in a concert in Macau, China due to neck and shoulder cramps. 
In the next year, while on the Love Yourself World Tour, he withdrew from recording due to severe muscle pain in his neck and back. In January 2022, Jimin underwent surgery for appendicitis. At the same time, he also tested Covid-19 positive. 
Park Jimin Wife
Jimin of BTS is single and unmarried. Although he has had a few relationships, he never married. But because BTS and Jimin have such a large global fan base, one super fan got married to one of his cardboard cutouts.
Park Jimin Girlfriend
Actress Song Da Eun and BTS Jimin are said to be dating right now. The celebs were wearing the same jewelry and attending events simultaneously, according to the proof supplied by a fan on the well-known forum "Pann Nate." According to one image, on June 4, Da Eun's birthday, he and Da Eun attended the exact soccer match.
Park Jimin Tattoo
He has got several tattoos on his body. He has a 'Young Forever' tattoo on both his arms just above the elbows. A '13' tattoo on his wrist and also has a 'Nevermind' tattoo across his ribs. 
Career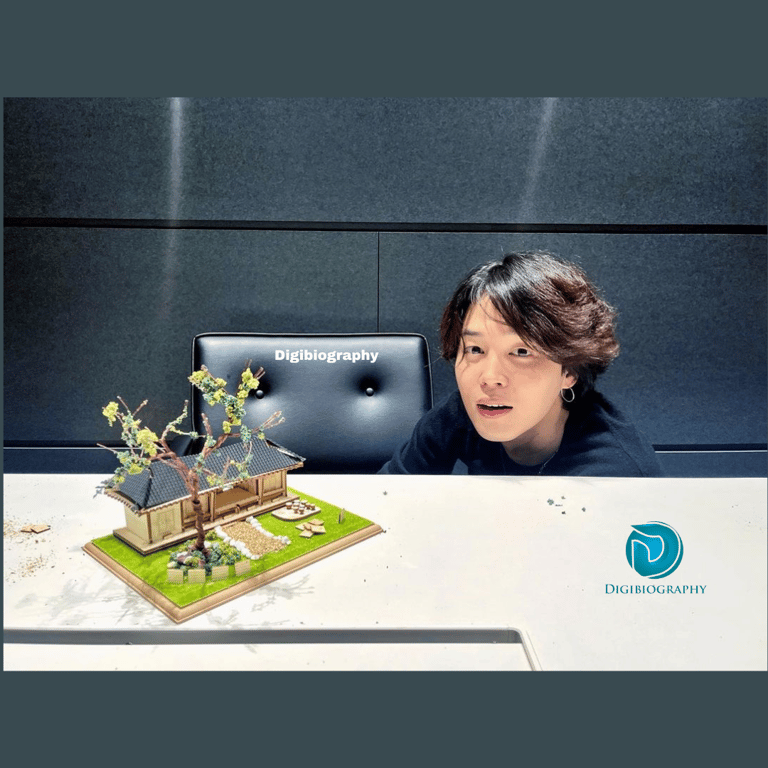 Also, Read: Michele Morrone Wife, Age, Height, Net Worth, Girlfriend
From 2013 to Present- As BTS Member
In June 2013, Jimin made his first appearance as a member of the BTS band and the vocalist and dancer of the group. With BTS, he released his three solo songs titled 'Lie', 'Serendipity' and 'Filter'. 
In 2018, Jimin was awarded the 5th class Hwagwan Order of Cultural Merit by Moon Jae-In, the then-president of South Korea. Soon, the BTS album Love Yourself: Answer was released and it got more than fifty million streams in early 2019. 
After the release of the album, Jimin became the only Korean to have three solo songs with fifty million streams each. 
In February 2020, 'Filter' became the biggest streaming debut song with more than 2.2 million streams in just 24 hours of its release and also became the fastest Korean solo song to reach 20 to 60 million streams. Filter became the only BTS track to get a Song of the Year nomination at the Gaon Chart Music Awards. 
In March 2021, it became the fifteenth BTS track to remain on Billboard's World Digital Song Sales chart for a complete year. In 2021, President Moon Jae-in appointed him as the Special Presidential Envoy for Future Generations and Culture. 
From 2014 to Present- Solo Works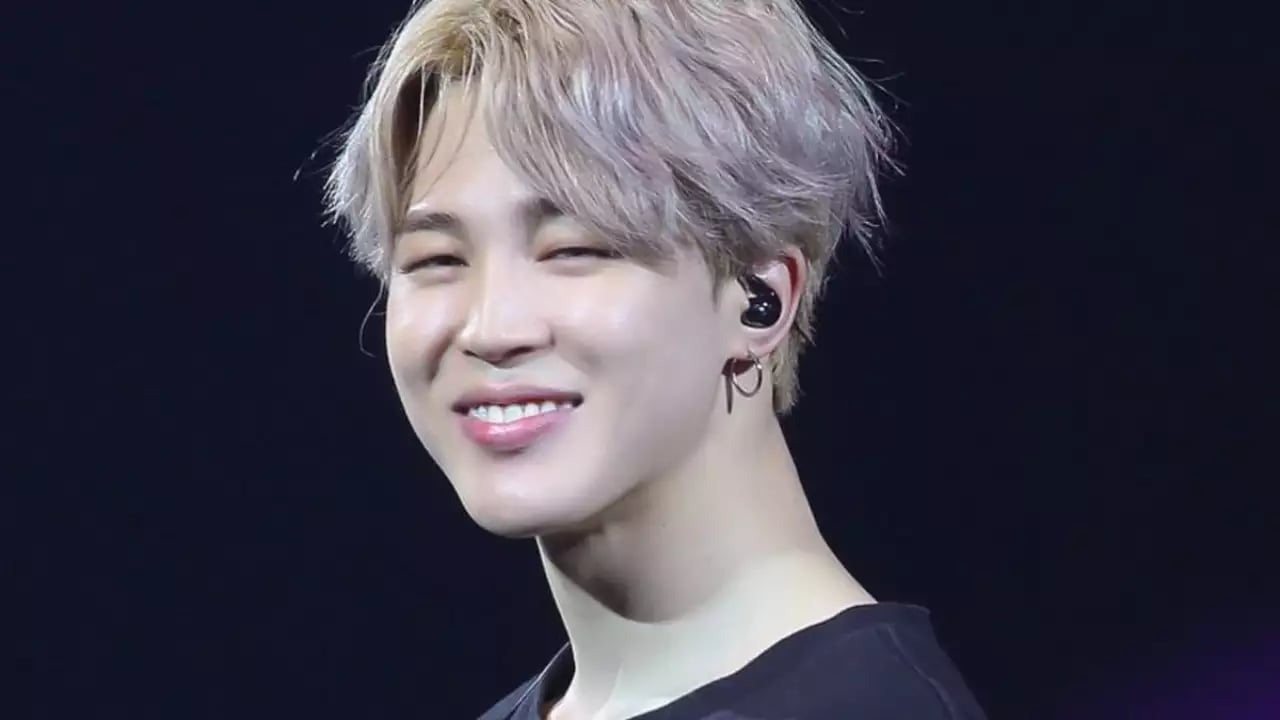 In 2014, Jimin collaborated with Jungkook (bandmate) for the song 'Christmas Day', the song was the Korean version of Justin Beaber's Mistletoe. The duo collaborated again in 2017 for a cover of Charlie Puth's (American singer) 'We Don't Talk Anymore', he sang the parts sung by Selena Gomez. 
In 2016, Jimin appeared on a variety of shows such as Hello Counselor, God's Workplace, and Please Take Care of My Refrigerator. late 2016, he participated in a dance duet with Taemin from Shinee at KBS Song Festival. In December 2018, Park Jimin released his first solo 'Promise' on BTS' SoundCloud page. 
In January 2019, 'Promise' surpassed the record of 'Duppy Freestyle' as the biggest 24-hour debut in history. On December 2020, Jimin released his second solo 'Christmas Love'. Later in April 2022, 'With You' was released, it was a duet with Ha Sung-Woon. 
Park Jimin outfits
He is passionate about plaids and oversized clothing styles. He doesn't stick to particular looks, but he experiments with several things sometimes; he prefers to dress in comfortable yet elegant attire and sometimes in a tight fit.
Park Jimin Movies and TV Shows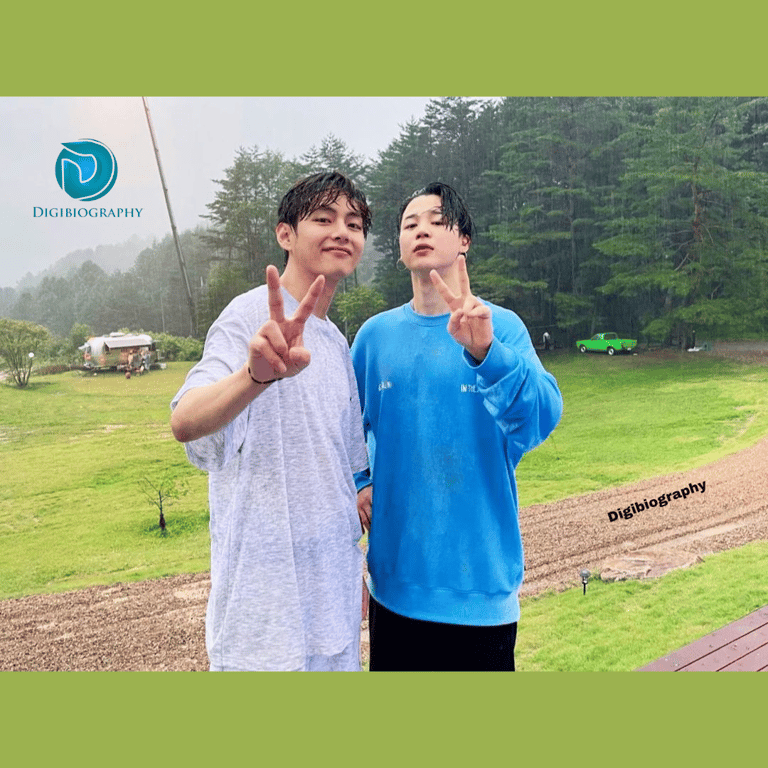 Movies
| | |
| --- | --- |
| Years | Name |
| 2014 | Hwang Gu 2014 |
| 2016-2017 | BTS MEMORIES OF 2016 |
| 2018 | Burn the Stage: The Movie |
| 2019 | Bring the Soul: The Movie, Love Yourself in Seoul |
| 2020 | BTS: Break the Silence |
TV Shows
| | |
| --- | --- |
| Years | Name |
| TBA | BTS Monuments: Beyond the Star |
| 2023 | Run BTS! 2023 Special Episode: Next Top Genius |
| 2022 | Run BTS! 2022 Special Episode: 'Run BTS TV' On-air, Run BTS! 2022 Special Episode: Fly BTS Fly |
| 2021 | BTS Season's Greetings 2022BTS in the Soop Season 2: Behind The Scene |
| 2020 | 2020 SBS Gayo Daejeon in Daegu2020 KBS Song Festival |
| 2019 | 2019 KBS Song Festival, 2019 SBS Gayo Daejeon |
Discography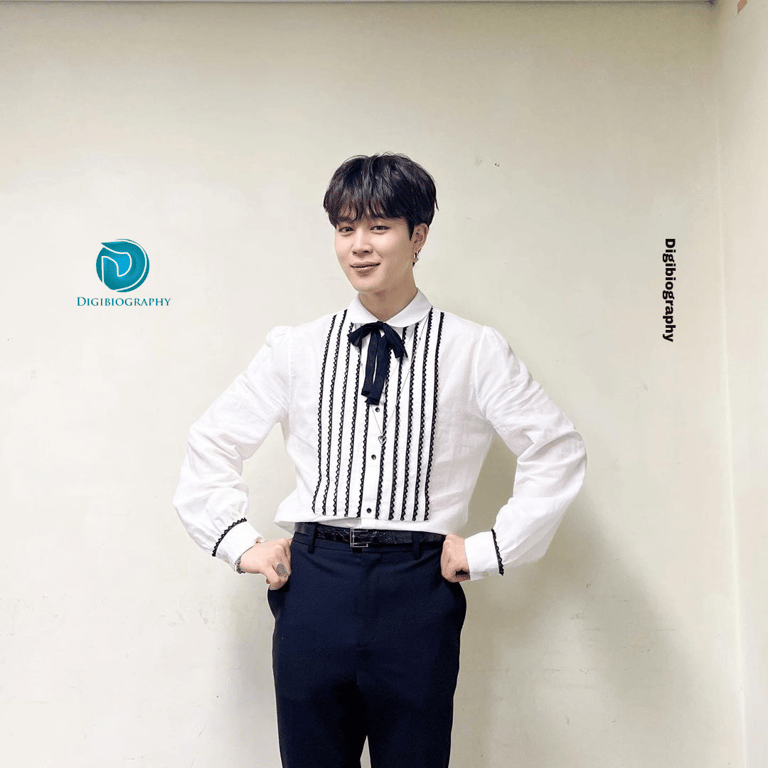 Charted Songs
| | |
| --- | --- |
| Year | Title |
| 2016 | Lie |
| 2017 | Intro: Serendipity |
| 2020 | Filter |
| 2022 | With You |
Songs as a Writer
| | |
| --- | --- |
| Year | Title |
| 2013 | Outro: Circle Room Cypher |
| 2014 | Christmas Day |
| 2015 | Boyz with Fun |
| 2016 | Lie |
| 2018 | Promise |
| 2020 | Friends, Dis-ease, In the Soop |
| 20202022 | Christmas LoveDynamiteFor Youth, Yet To Come, Bad Decisions |
Other Songs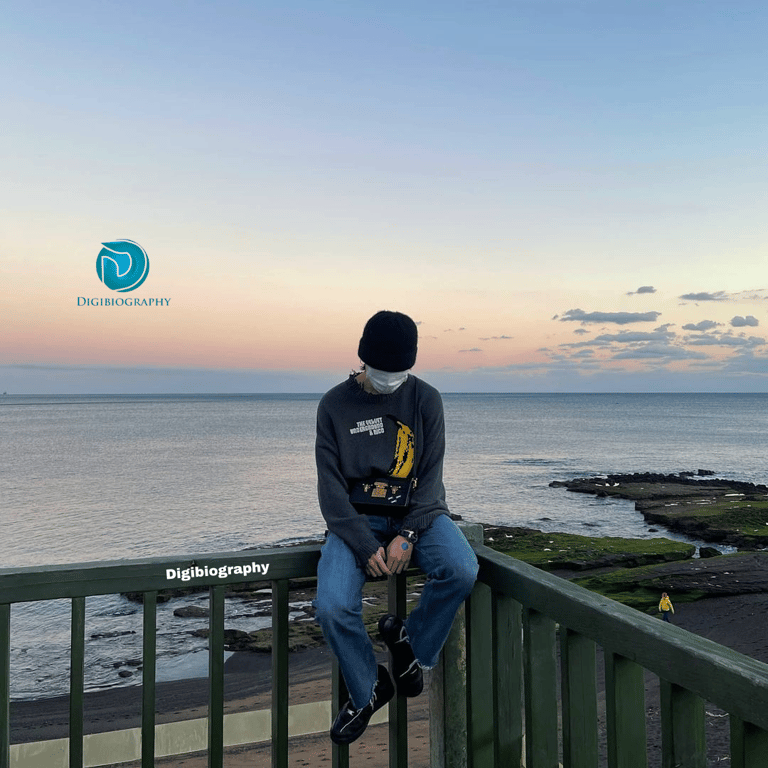 | | |
| --- | --- |
| Years | Title |
| 2014 | 95 Graduation with v, Christmas Day with Jungkook |
| 2017 | We don't talk anymore PT. 2 with Jungkook |
| 2018 | Promise, Christmas Love |
Park Jimin Birthday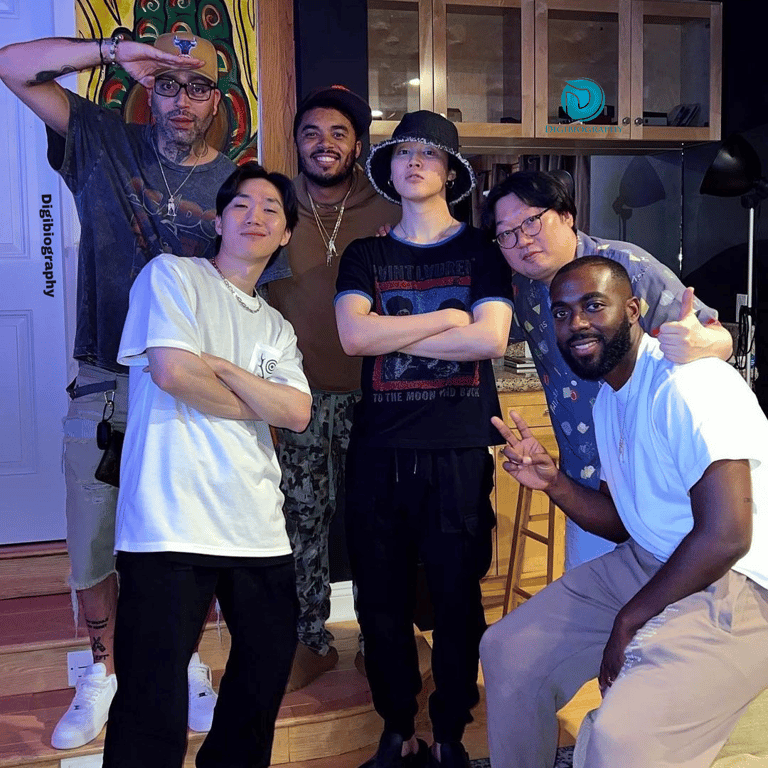 On Thursday, October 13th, Jimin, your favorite member of the BTS band, turns 27. To continue the birthday celebrations for the vocalist and unquestionably ethereal dancer in the largest song cycle in the world, we've gathered 10 tunes.
BTS Recent Update 
In support of South Korea's quest to host the World Expo 2030 in the southern port city of Busan, the K-pop boy band BTS got back together on Saturday for a concert there. Approximately 52,000 people attended the free event, titled "BTS Yet To Come> at BUSAN," according to the Yonhap News Agency.
More than 50,000 people attended the free performance to support South Korea's quest to host the 2030 World Expo in Busan. Even without tickets, tens of thousands more concertgoers flocked to various Busan locations to watch the live feed of the event and take pictures of the city's landmarks that were lighted up in the BTS color purple.
Park Jimin Net Worth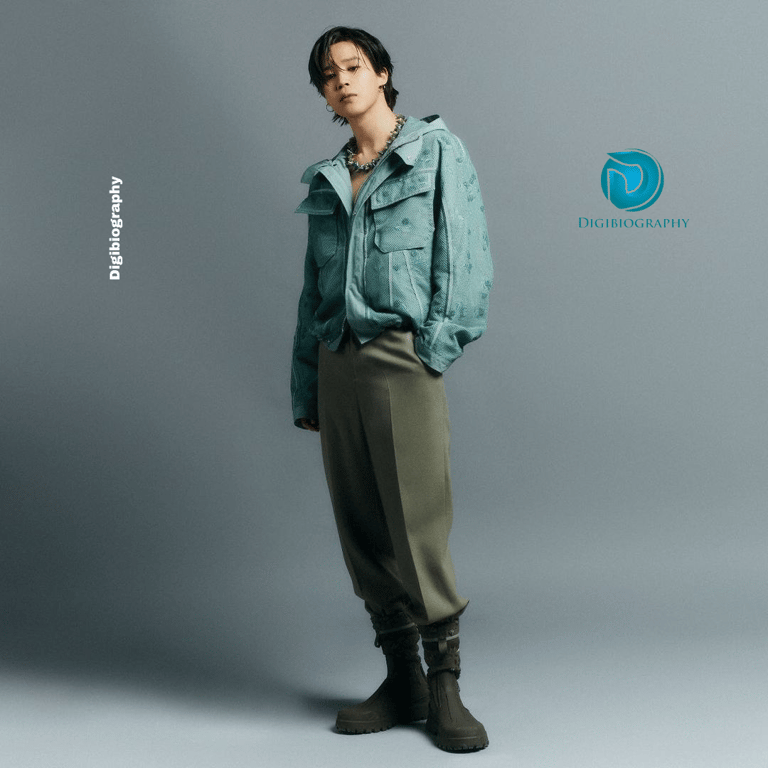 As per the BTS income statistics, Park Jimin Net Worth is $20 Million. His work as a singer for the South Korean boy band BTS, popularly known as the Bangtan Boys, made him the most famous.
The band made $170 million touring in 2019. Between June 2019 and June 2020, the BTS members together made $50 million, or almost $7 million for each member, mostly as a result of their touring earnings. 
Net Worth of Jimin

Estimated Net Worth of Jimin

$20 million
Car and House
He has a brand-new Hyundai i40 and an apartment in Busan, which is worth US $ 5.3 million.
He has also invested $3.9 million in an apartment that is undergoing an expensive reconstruction. Additionally, the singer has made notable appearances on many shows, which has increased his earnings.
In 2021, he purchased a luxury house in Hannam-dong, Seoul, South Korea that has worth approximately $5.3 Million. 
Social Media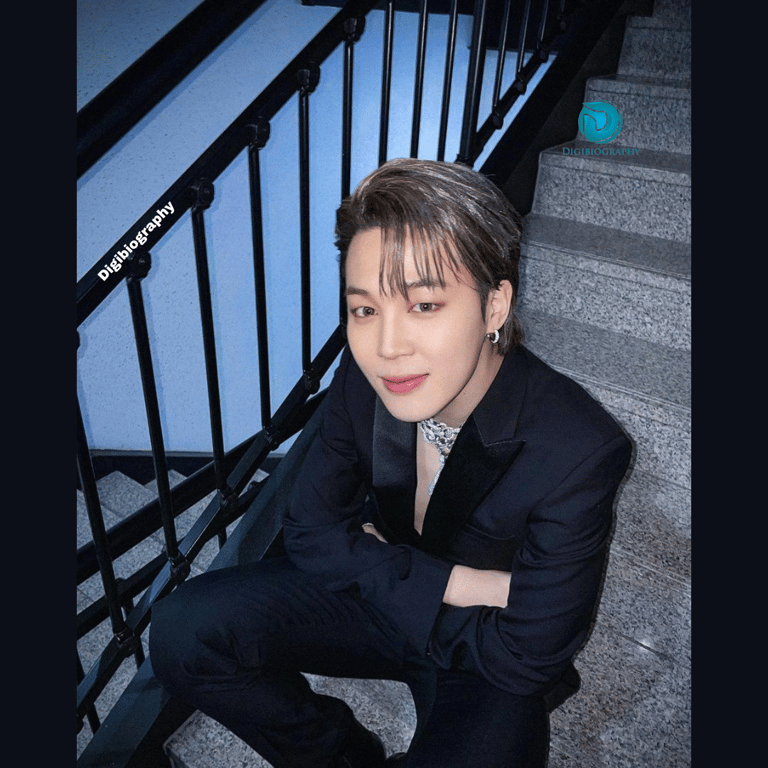 On Instagram, Jimin, one of the most adored members of BTS, has 32 million followers. He is not very frequent on social media and uses it occasionally. His fan waits for his new photos or updates.
TikTok.
@pkjimin 
Twitter
@jiminie_up
Instagram 
@jimin_bighitentertainment

 
Also, Read: Katherine Langford Wiki, Age, Weight, Net Worth, Avengers
Conclusion
Jimin is the most famous member of the BTS group. With his attractive appearance and beautiful voice, Jimin has earned fame simply for himself. His tours and performances are nearly sold out, and his songs consistently chart at the top. He is also actively involved in humanitarian activity, donating $88,000 to the Busan Department of Education and many more.
Reference Link
Park Jimin- FAQs
What is the net worth of Park Jimin?
His estimated net worth is around $20 Million. . His work as a singer for the South Korean boy band BTS, popularly known as the Bangtan Boys, made him most famous.
Is park Jimin gay?
No, not at all. Jimin has previously been associated with Han Seung-Yeon, another pop musician. Their relationship's specifics remain a mystery.
Who is Park Jimin's best friend?
Jimin and Taehyung of BTS are regarded as two of the group's closest friends. The Bangtan Boys, a South Korean boy band, were established in 2010 and had their stage debut in 2013. Big Hit Entertainment oversaw its management.
Who is the wife of Park Jimin?
Although he has had a few relationships, he is not wed. He just turned 27 this year. is a singer and dancer from South Korea. He made his debut in 2013 as a boy band BTS member.
Does Jimin have a tattoo?
Jimin has the number 13 inked on his wrist as a tattoo. During a 2020 live feed of the singer, viewers could see the tattoo. The day is significant in two ways: it is Jimin's birthday (October 13) and BTS's debut date (13 June 2013). He has a total of 4 tattoos on his body. 
Who is BTS the oldest and youngest?
There are seven males that make up BTS: Jin, Suga, J-Hope, RM, Jimin, V, and Jungkook. Jin is the eldest BTS member. Having been born on December 4, 1992, the 27-year-old. Jungkook is the band's youngest member. On September 1, 1997, he was born, making him 22 years old.
How tall is Park Jimin?
Park Ji-min, also known as Jimin, is about 5'8″/175 cm tall. In the group, he is the shortest member. And at a mere 68 kg, he's also one of the lightest (149 pounds).
How old is Park Jimin?
Born on 13 October 1995, he is currently 27 years old. He is a famous singer and TV host in South Korea.
Who is Park Jimin dating?
Actress Song Da Eu and BTS Jimin are supposedly dating. The Blackpink member Lisa and the BTS singer were allegedly dating at one point. Online rumours are circulating that Jimin is dating the South Korean actress.
Who is Park Jimin?
South Korean singer and dancer Park Ji-min (Korean: born October 13, 1995), also known as Jimin, is his stage name. He made his professional debut in 2013 when "Big Hit Entertainment"-signed the South Korean boy band BTS. He is a BTS band member.