Queen Camilla or Consort Camilla? What honor does she deserve? Who is she? Why is she the controversial face over the years? To know all about Camilla Parker, read this blog. As said, a controversial figure in Buckingham Palace, Camilla is a sweet and friendly person deep inside. After the death of Queen Elizabeth II, her son King Charles III conquered her. So, the debate is going on about the possession of Camilla. Will she be Queen or Consort? To understand it, you need to know deeply about Camilla. Who is she?  
Firstly, I would like to tell you about the difference between the word Queen and Consort, if in case you do not know. According to the British monarchy, the Queen consort does not have equal power compared to the Queen. The Consort is the title given to the female partner of the spouse. However, the Queen title is given to those who conquer the position of the ruler. It is possible only in the case of blood relations.  
Personality Overview of Queen Camilla
She is a charming and energetic person.

She likes to work on solid ground rather than debating.

She got a lovely smile.

Her horoscope is Capricorn. 
Let's GO Back!  
Camilla Parker Bowles was born in London on July 17, 1947. She started her education in London while finishing it in Switzerland and France. She grew up with her parents, Bruce and Rosalind Shand, on a country estate in Sussex. Her pet name was 'Milla'.  
Camilla's father was Vice Lord Lieutenant of East Sussex. Thus, she socialized with Britain's royalty. She met King Charles III for the first time at Windsor Great Park in 1972.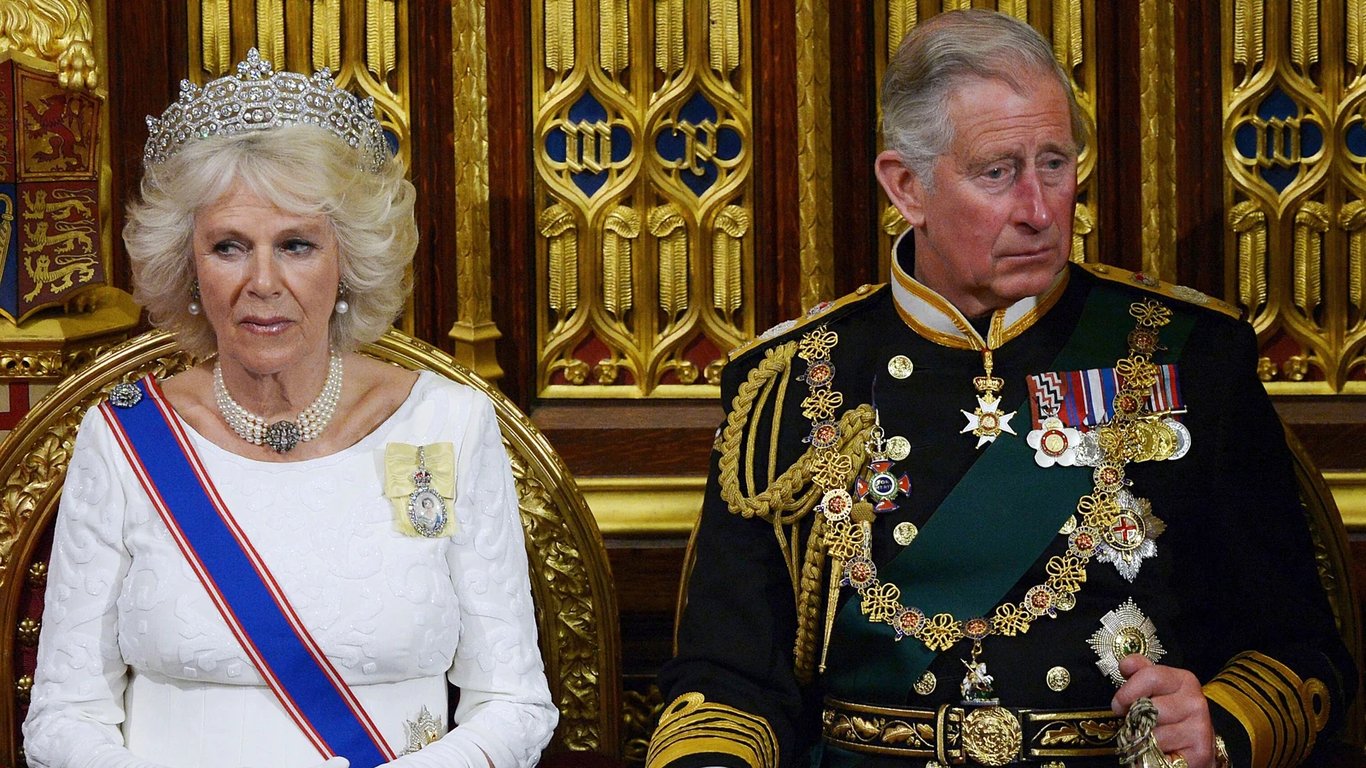 Parents, Siblings, and Early Life
She grew up with her parents, Bruce and Rosalind. She has one brother and a sister. Mark Shand is her brother, and Annabel Elliot is her sister. In her childhood, she became a keen reader. 
At a young age, she joined a pony club and learned how to ride a pony. She grew up with dogs and cats. Once, she said that she lived a perfect childhood. 
From School to College…
When Camilla was five years old, she went to Dumbbells, a co-educational school in Ditchling Village. At age 10, she left Dumbrells and joined Queen's Gate School in Queen's Gate, South Kensington. She leaves Queen's Gate in 1964 for O-level. At 16, she went to Mon Fertile in Tolochenaz, Switzerland. After completing her course, she moved to France to study French at the University of London Institute in Paris for six months. 
Prince Charles and Queen Camilla: How it started? 
It all started with a meeting in the early seventies on the polo field at Windsor Great Park. The friendship of Charles and Camilla grew into romance. Even Queen Camilla began to spend time with Charles in Buckingham Palace. But, this romance doesn't end up in marriage.
Also, Read: Xi Jinping Height, Net Worth, Daughter, Age, Wife, House, Education
Some Glimpse
Both of them married different people. Camilla married cavalry officer Andrew Parker Bowles in 1973. They had two children, Tom and Laura. On the other hand, Charles married Diana Spencer in 1981.
However, even after the marriage friendship between Camilla and Charles continues. In the life of Charles, Camilla is the constant person who remains with him in all his ups and downs.
In the year 1981, Charles and Diana announce their separation. Once in a media interview, Charles once admitted that he had an extramarital affair with Camilla. However, at that time, Camilla chose to remain silent.
Camilla ended her marriage to Andrew in 1995. Two years later, in 1997, Diana met a tragic death. It allows the couple (Camilla and Charles) to accept their relationship openly. They started going on social occasions together. In the year 2005, Charles and Queen Camilla married each other.
Marriage Gown of 'Queen Camilla' 
After all the obstacles and criticism, there came the day when Camilla and Charles tied the knot. They married in a civil ceremony followed by a religious blessing at St George's Chapel. She wore a cream silk chiffon dress which was hemmed with vertical rows of Swiss-made appliqued woven disks. To match this, she wore a silk basket weave coat. 
Relation of Camilla with The Queen Elizabeth II 
Over the years, Queen Camilla was found close to Queen Elizabeth II. If it were not, then why would in late 2021, Camilla be appointed to the Order of the Garter at Buckingham Palace? The order of the Garter is the oldest procession founded by Edward III in 1348.
In this ceremony, 24 knights who contributed their life for the Queen's national interest, are chosen by the monarch to honor them. In this ceremony, only members of the royal family can participate.
Do you know? Queen Elizabeth expressed that she wished Camilla would be known as Queen Consort. This year, Queen Elizabeth wrote in her platinum jubilee message that it was her "sincere wish". According to the media, she always provides her support and companionship to Camilla. They were spotted several times at personal events and on public occasions together.  
Camilla Children
Queen Camilla has two children (now grown up), Laura Lopes and Tom Parker Bowles, from her first marriage to Andrew. However, Camilla and Charles have no children together. 
Her Work and Charity
Some of her works that are appreciated:  
In March 2022, in the middle of the Russian invasion of Ukraine, Camilla donates to the Daily Mail's refugee campaign. She is the honorary Commodore-in-chief, often Royal Navy Medical Service.
In 2012, she visited the training ship HMS to award medals to naval medical teams returning from service in Afghanistan. She is the female chancellor of the University of Aberdeen. Thus, she becomes the only member of the royal family and the first female to hold this position. 
In 1994, right after her mother's death from painful osteoporosis, Camilla became a member of the National Osteoporosis Society. After visiting nine rape crisis centers in 2009, Queen Camilla raised awareness for rape victims. Her action helps the rape victim cope with the trauma.
Who is the Conqueror of Elizabeth II?
After the death of Queen Elizabeth II, her elder son King Charles III will conquer the heir. Although he holds power right after the end of her mother's life, Elizabeth II, there will be a ceremonial coronation. In this ceremony, a king or Queen takes oath in front of his/her country. King Charles III can please people easily. 
Also, Read: Rishi Sunak Height, Age, House, Net Worth, Wife, Parents, Kids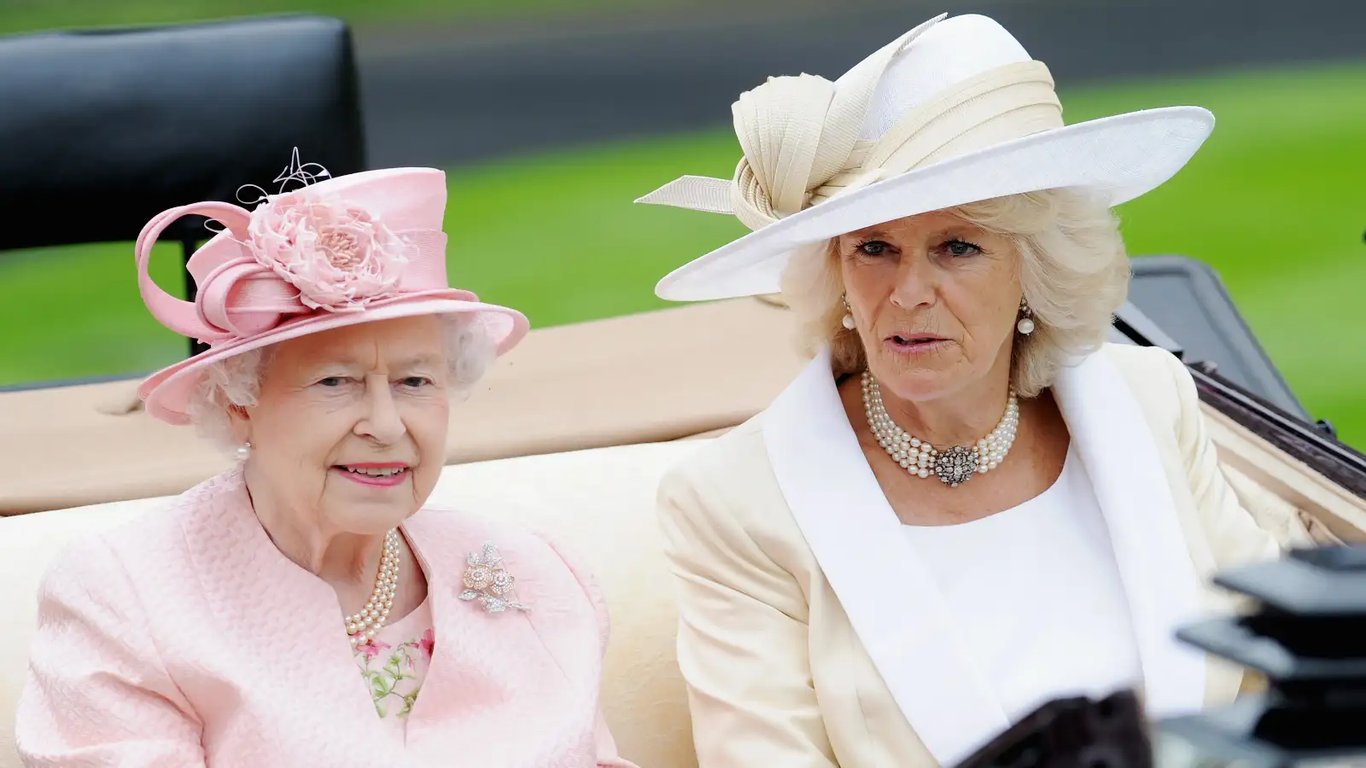 Controversy Around 'Queen Camilla' 
In the monarch system, divorce and remarriage were considered misfit things. Even Elizabeth II's uncle Edward VIII gave up his throne for the same reason. He wants to marry a divorcee, so he quit his throne to the father of Elizabeth II. 
In 2005, when Charles and Queen Camilla got married, the Queen didn't attain that. The reason behind it is the Church of England. Church hadn't officially changed its attitude toward divorce and remarriage. So, these circumstances show that acquiring the position of Consort will be difficult for Camilla. 
Overview 
Queen Camilla is a famous people (personality) of Buckingham Palace and the lady love of King Charles III. For many people, her choice of clothes is iconic. She is so confident and has a mesmerizing look. She surprises the fashion industry with her formal look, especially after her marriage to King Charles III. 
Also, Read: Neilia Hunter Cause of Death Was The Car Crash
Reference Link:
Queen Camilla-FAQ
Can Camilla be the Queen?
With her husband, King Charles III, holding the king's power, Camilla will be the Queen Consort. 
Is a Duchess higher than a princess?
No, Duchess rank below princess.
Who is Camilla Parker's first husband?
Camilla's first husband is Andrew Henry Parker Bowles. They married in 1973. 
Why did Charles fall in love with Camilla?
Charles falls in love with Camilla because she shares the same passion for outdoor sports that Charles does. They both like to play shooting, polo and horse riding. Also, their taste in music is identical.  
Do Camilla's children have royal titles?
Camilla doesn't have a child with Charles. She has two kids (grown up now) with her first husband, Tom and Laura. But they will not get royal titles until they are nominated for it due to their 'good works. 
What did Camilla study at university?
She travelled to France to study French and literature at the University of London Institute in Paris.
What is the role of Queen Consort? 
According to the royal family's official website, the Consort's role is to provide companionship and moral support.