Rishi Sunak is the new British Prime Minister. He has been serving the office since October 2022. He is the first British Asian and the first Hindu to dominate the world of British politics! Before this role, he served as the Chief Secretary of the Treasury (2019-2020) and the Chancellor of the Exchequer (2020-2022).
He also served as the M.P. of Richmond. He graduated from the prestigious Lincoln College and earned an MBA from the University of Stanford. As a student, he was a bright scholar and Famous People.
He met his partner Akshata Murty while attending Stanford. He is the first NRI Indian to enter the British Hall of Fame.
Wife, Family, and Children
Sunak was born on May 12, 1980. His parents are African-born and have Indian (Punjabi) Hindu descendants. Rishi Sunak's father, Yashvir Sunak, was born in the Colony and Protectorate of Kenya.
He is a general physician, and Urvashi Sunak (his mother) is a pharmacist. She is the current director of Sunak Pharmacy, Southampton. 
His mother was born in Tanganyika (present-day Tanzania). Urvashi Sunak was an Aston University student. Do you know Rishi Sunak is the eldest of three siblings? His sister, Raakhi Williams, is the strategy and planning chief of the United Nations global funds for emergency education. The other sibling is a psychologist. 
His grandparents are from India. Both grandfathers were from undivided Punjab (British India) and shifted to the UK from East Africa in 1960. In 1935, Ramdas Sunak, paternal grandfather born in Gujranwala, went to Nairobi for a clerkship job. In 1937, his wife, Suhag Rani Sunak, also shifted to Africa. 
On the maternal side, his grandfather Raghubir Sain Berry was a tax officer in present-day Tanzania. He married a Tanzanian 16-year-old girl! They are parents to three children.
His maternal grandmother sold her wedding jewelry for money to move to the UK. After shifting, Raghubir Berry got employment in the Inland Revenue. Later, he became a member of the Order of the British Empire.
He had a love marriage with his university love mate Akshata Sunak. She is the daughter of N R Narayan Murthy, the Indian billionaire. 
| | |
| --- | --- |
| Birthday | May 12, 1980 |
| Paternal Grandparents | Ramdas Sunak, Suhag Rani Sunak |
| Maternal Grandparent | Raghubir Sain Berry, Sraksha |
| Father | Yashvir Sunak |
| No. of Siblings | 2 |
| Wife | Akshata Murthy |
| Father-in-law | N R Narayan Murthy |
| Mother-in-law | Sudha Murthy |
| Brother-in-law | Rohan Murthy |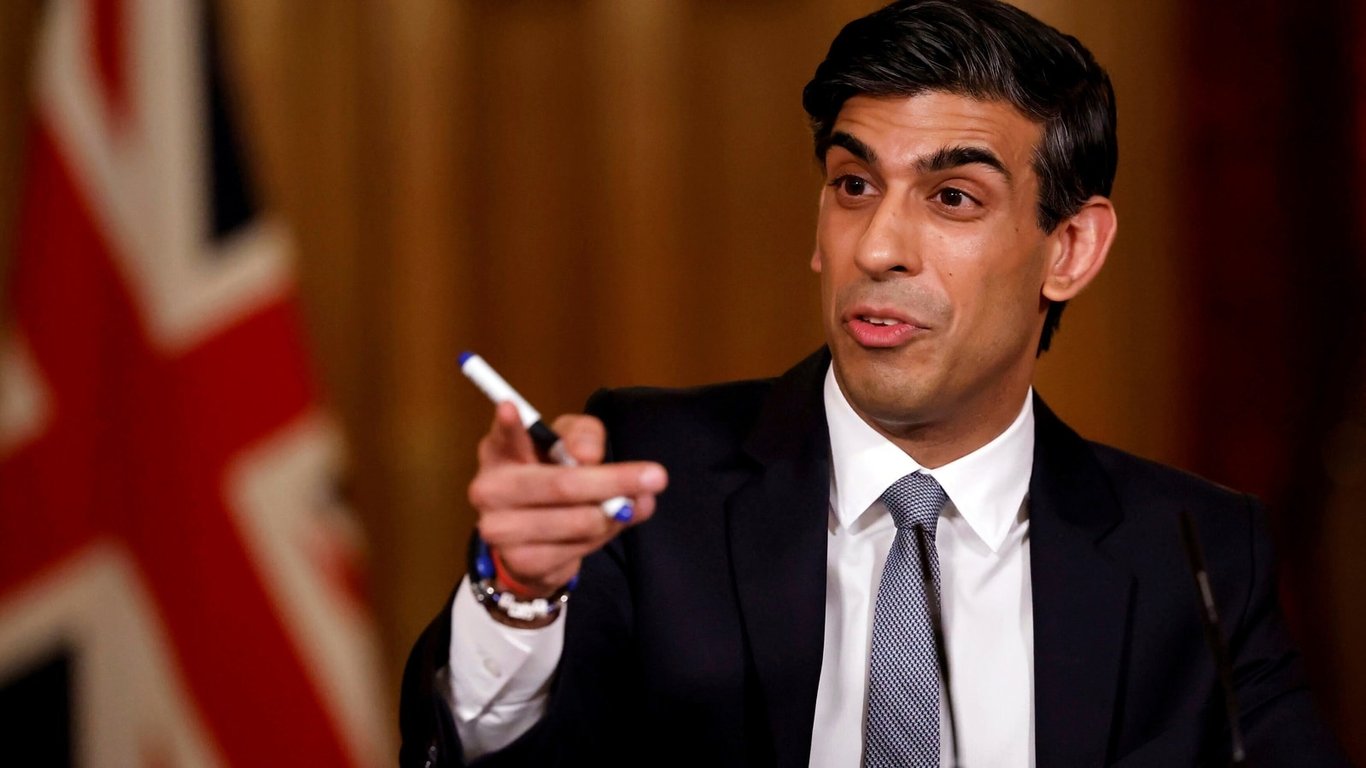 Friends 
There are no such friends of Rishi Sunak. In a viral video, he once said he has aristocratic and upper-class friends. He made a stir claiming that he has no working-class friends. 
Also, Read: Neilia Hunter Cause of Death Was The Car Crash
Education
In his early days, Rishi went to a preparatory school, Ramsey. He later went to a residential boy's school, Winchester College. In the summer holidays, he used to play the role of a waiter at one of the curry houses in Southampton.
He was a brilliant student and graduated from Lincoln College, Oxford. In college, he studied economics, philosophy, and politics.
He did his internship at the Conservative Campaign Headquarters during his university days. Sunak earned his MBA degree from Stanford University. The amazing fact is that Sunak was a Fulbright scholar.
Physical Appearance
Since Rishi Sunak UK Prime Minister, is a rising star, many millennials are always curious about his appearance. Honestly, we fancy him too! Probably, you may also be starting to get attracted after knowing the following info:
| | |
| --- | --- |
| Height  | 5 feet 7 inches (170 cm) |
| Weight  | 70 kgs |
He has a keen interest in sports and is often seen participating in various sports. 
Rishi Sunak Net Worth
Embrace yourself, as you will be surprised to know Rishi Sunak's net worth! He is more prosperous than Prince Charles! According to the list of The Sunday Times, he, jointly with his wife, possesses a wealth of $ 823 million.
They are the 222nd most affluent couple in Britain. Most of the riches are derived from his father-in-law's Infosys (the most prominent Indian tech giant) stake of £ 400 million. 
Also, Read: Jessica Tarlov Height, Net Worth, Wedding Pictures,Husband
Business Career
From 2002-2004, Rishi was an analyst at Goldman Sachs, the renowned investment bank. He joined the hedge management firm Children Investment Fund Management.
In 2009, he reigned and shifted to California to resume a new venture with his former colleagues. Theleme Partners, the recent hedge fund firm, was inaugurated in October 2010 with a capital of $ 700 million. 
Patrick Degorce was the leader of both of these firms. He worked as a director of the hedge firm Catamaran Ventures, founded by N R Narayan Murthy from 2013-2015.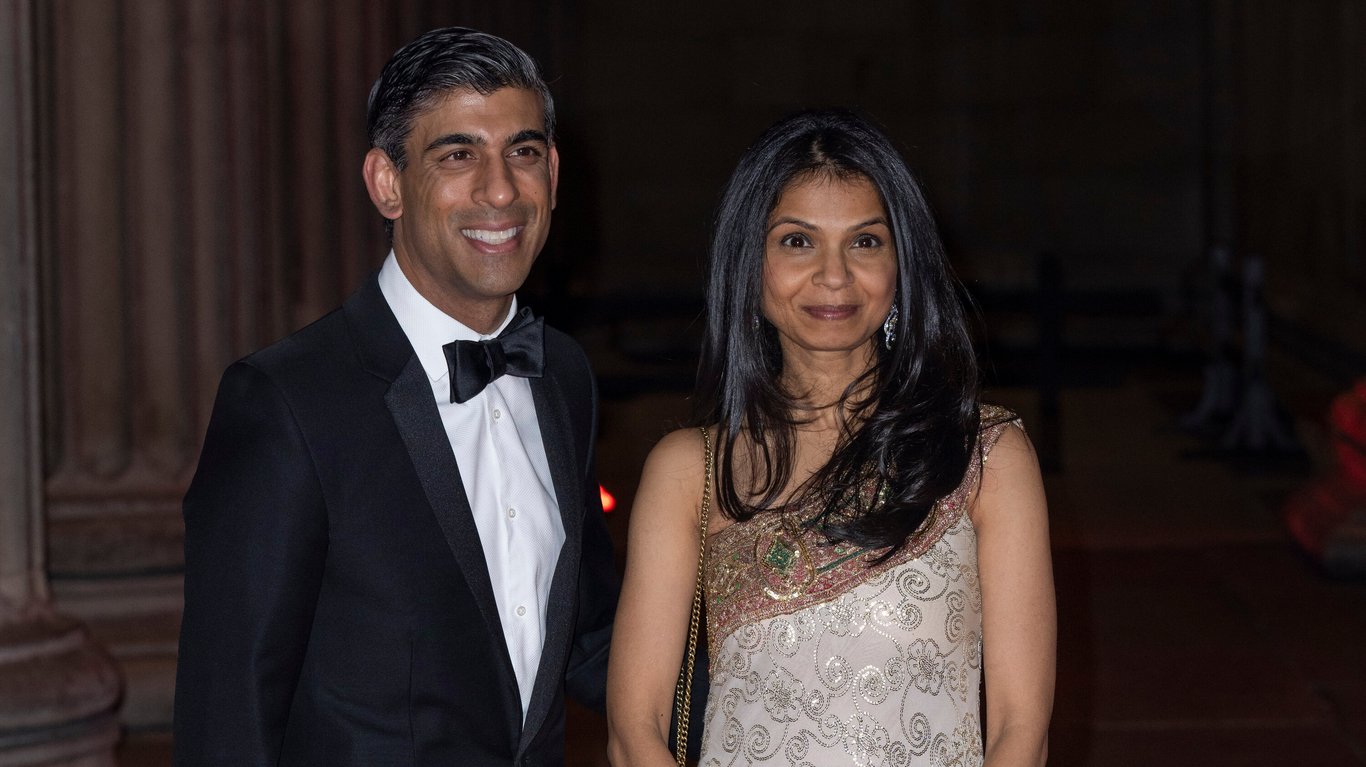 Also, Read: Inez Reynolds Age, Net Worth, Height, Family, Birthday, Wiki
Political Career
He made a debut by defeating Wendy Morton, one of the conservative candidates of Richmond, in October 2014. This seat is a 100-year-old protected seat.
He was also the head of the BME, a unit of research of the Policy Exchange. Do you know he became the co-author of the report? In the General election of 2015, he won a majority vote of 36.2% and became the MP.  
He was the MP of the Environment, Food, and Rural Affairs Select Committee from 2015-2017. Sunak was a supporter of Brexit at the EU referendum membership in 2016.
Besides, he also supported the concept of free ports, a think tank supporting Thatcherite. He also highlighted the report on the retail bond market for SMEs.
In 2017, he was again re-elected with a vote of 40.5%. He served as a Local Government Minister from January 2018- July 2019. When Theresa Mary was elected as the Prime Minister, he voted for her.
Another interesting fact is he supported Boris Johnson in the leadership election of the Conservative Party. He innovatively advocated for him by co-writing a Times report with Oliver Dowden and Robert Jenrick.
On July 24, 2019, Boris Johnson appointed him as the Chief Secretary of the treasury. In 2022, Rishi Sunak joins the race to replace Boris Johnson. 
Social Media Handle
Rishi Sunak has taken the internet by storm. As soon as he became the Prime Minister, netizens took the internet by storm. Overnight, the new British Asian official became a star.
| | |
| --- | --- |
| Instagram  | |
| Facebook | |
| Twitter | |
Unknown Facts
| | |
| --- | --- |
| Net Worth  | $ 823.4 million |
| Education  | MBA, Stanford University |
| No. of Children | 2 |
Rishi Sunak

is the first British Indian and Hindu to hold the position of Britain's Prime Minister. 

He is the son-in-law of the founder of the Indian tech giant (Infosys), N R Narayan Murthy.

He has an MBA degree from Stanford University, where he was a Fulbright scholar. 

He is richer than King Charles, with a net worth of $ 823.4 million.

You can follow him on his social media handles. 

He possesses an interest in outdoor sports.

He is the father of two children.  

Sunak has always been vocal about black people and various other activities.

He supported the former Prime Minister, Boris Johnson in the Prime Minister race.

In October 2022, he joined the Prime Minister's race and replaced Boris Johnson.
Conclusion
Rishi Sunak is an Indian gem. Since his childhood days, he has been a brilliant student. He has immensely contributed to his stand for social causes. Sunak started his career as an analyst at a renowned investment bank. Akshata Murthy, the daughter of the Indian billionaire, has got married to him since 2009. 
Also, Read: Alessandra Gucci Net Worth 2023, Today, Age, Height, Husband
Reference link:-
Rishi Sunak – FAQ's
What degree does Rishi Sunak have?
Rishi Sunak was a studious student. He started his education at a preparatory school. During the high school phase, he was sent to an independent boarding school for boys named Winchester College. He completed his graduation from the Lincoln College of Oxford and pursued an MBA from Stanford University as a Fulbright scholar
Is Rishi Sunak a Gujarati?
No, Rishi is not a Gujarati. He carries the blood of both Punjab and Tanzania (Africa). Both his paternal and maternal grandfather was from the British province of Punjab. They both shifted to Africa to build their career. However, his maternal grandfather married a Tanzanian girl. All the families shifted to the UK before the birth of Rishi Sunak.
Who is Rishi Sunak?
Rishi Sunak is the present Prime Minister of Britain. He replaces Boris Johnson in 2022 in the Prime Minister election. At first, he was appointed as the chief secretary to the treasury under chancellor Sajid Zahid. He started his political career in 2014. Moreover, she is the first British Indian and the Hindu to hold this position.
Why did Rishi Sunak resign?
Rishi Sunak resigns from multiple posts in both his political and his business career. On the business front, he started as an analyst at Goldman Sachs and resigned from the post to move forward as an investor in the hedge firm. In his political career, he was appointed as chief secretary to the treasury before becoming Britain's Prime Minister.
What religion is Rishi Sunak?
He is a Hindu by religion. Sunak's father is from an Indian Punjabi family. His mother is a mixture of the Indian and the African side. The reason is his paternal grandfather, who married a Tanzanian girl during his stay in Africa. Later, they shifted to the UK for a better life and career. Basically, they are also Hindu.
What is Rishi Sunak famous for?
Rishi Sunak is famous for its immense contributions in various fields, from business to politics! In his business career, he has headed various hedge firms, including the one founded by his father-in-law Mr Murthy. He stepped into the world of politics in 2014 as a conservative candidate. Since then, he has held several prestigious positions and became Britain's Prime Minister.
What is the role of chancellor Rishi Sunak royal mint NFT?
When Rishi Sunak was promoted to the Chancellor of the Royal Mint, he brought in some polarized changes. He asked the thousand-year-old organization to issue NFT. It is a digital asset in the form of blockchain and a non-fungible token. The NFT can be transacted similarly to that of the cryptocurrencies.