The controversy between the famous American actor, producer, and rapper Will Smith and Chris Rock on March 22, 2022, at the 94th Academy awards is well known. In response to Rock's remark about his wife, Jada Pinkett Smith's shaved head, which she had been shaving since 2021 because of alopecia areata, Smith slapped Rock.
Will Smith's reaction to presenter Chris Rock's joke about his wife's hair loss was so shocking that it became the turning point of the 94th Academy Awards.
His equally strange acceptance speech for best actor 40 minutes later, in which he portrayed himself as a protector and pleaded tearfully that "love will make you do crazy things." was bizarre.
will Smith and Chris Rock Slap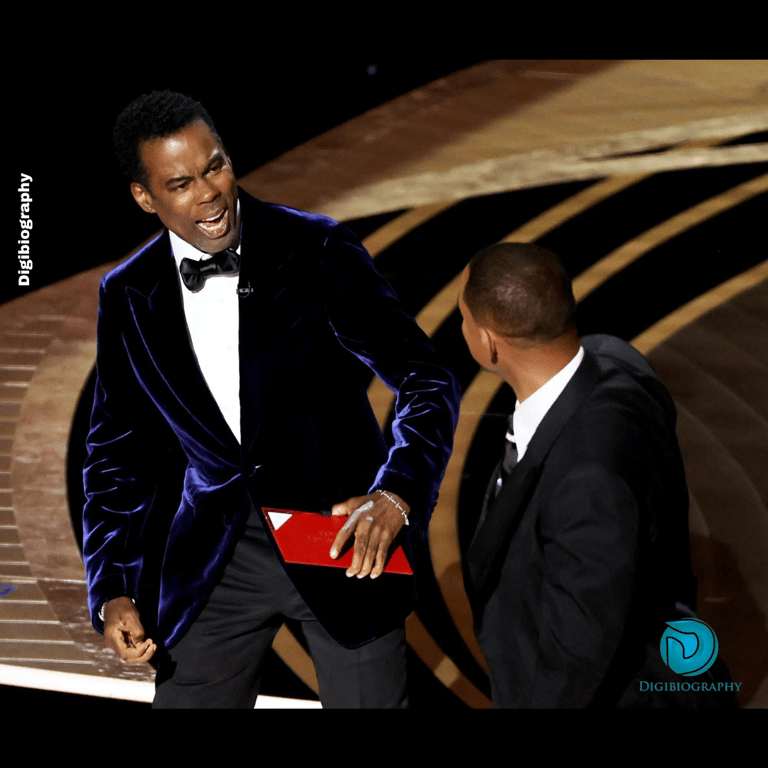 Smith may have erased the rest of the ceremony from his memory, like in the movie Men in Black. But, The slap started overreaching op-eds and memes about Black masculinity and online discussion and debate.
Celebrity messages of support and criticism for Team Rock and Team Smith poured in almost instantly. To the point of utter exhaustion, comedians have made every imaginable joke about it ("What does Chris Rock have on his face? Fresh prints").
Hollywood, meanwhile, continued to hear echoes of The Slap long after the rest of the world had moved on. Smith has spent the better part of the past year "working on himself" and offering apologies. The day after the Academy Awards, he posted an Instagram apology reading in part:
"I deeply regret that my behavior has stained what has otherwise been a gorgeous journey for everyone." "I am still under development." Several months later, he released a similar video apology to Rock. The joke's intended victim, Smith's wife Jada, made a plea for peace between her husband and Rock in June 2022.
There were many attempts to get a response out of Rock, but he ignored them. A source told Entertainment Tonight in June 2022, "He's not concerned with the Smiths at the moment," meaning that instead, "he's touring and preparing for a comedy special."
Since April 2022, Rock has been performing his Ego Death comedy show worldwide and occasionally brought up The Slap during these performances.
Rock made a joke in July in Atlanta about "getting smacked by Suge Smith," an apparent reference to the intimidating nature of Suge Knight, a rap mogul. At a public event in Arizona,
He mentioned that Will Smith had once portrayed Muhammad Ali. He is taller than me. State regulators in Nevada would never authorize a Fight Between Chris Rock and Will Smith.
On stage in Liverpool with Dave Chappelle, he delivered a message to Smith, "Fuck your hostage video," a reference to Smith's July YouTube post in which he expressed remorse for his attack.
Also, Read: Paris Jackson Net worth, Age, Height, Mom, Father, Tattoos
Will Smith and Chris Rock Video
The video of Will Smith Slapping Chris Rock during the Oscars was the year's most popular clip worldwide, with More than 103 million people views and more than 1.5 million people liking it, which is increasing day by day.
It depicts the moment in March at the Academy Awards when the Hollywood actor climbed onto the stage and smacked Rock after he mocked Smith's wife, Jada Pinkett Smith, and her baldness due to the medical ailment alopecia.
https://www.youtube.com/watch?v=myjEoDypUD8
Will Smith and Chris Rock Oscars 2022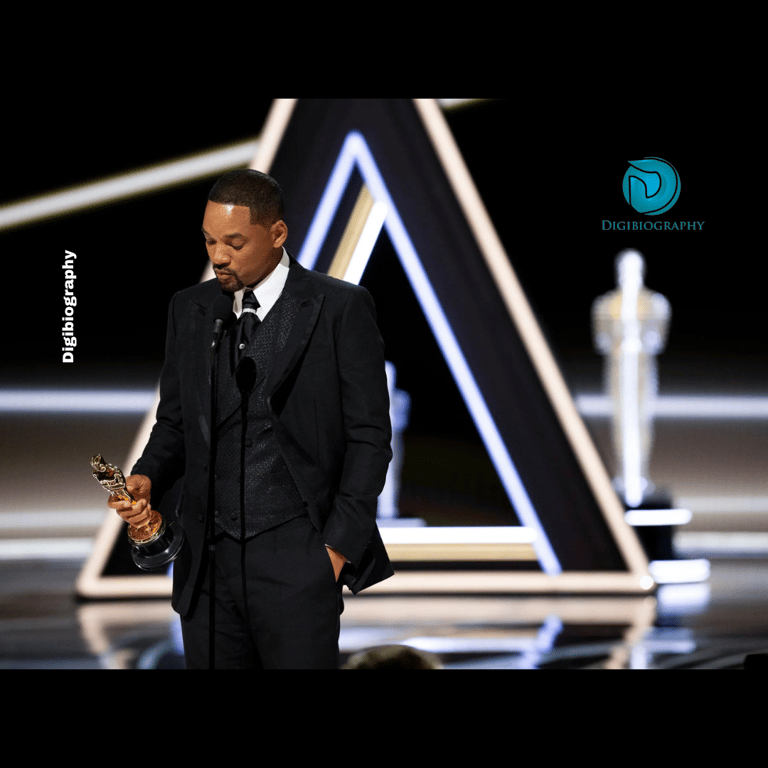 Will Smith and Chris Rock have been finishing up filming his latest movie, "Emancipation," in which he plays a runaway slave, while also touring the world and filming his new National Geographic series "Pole to Pole?"
Now that he's out promoting the film, he has to keep thinking about that time he was slapped. Recently, he told Trevor Noah, "That was a horrific night as you can imagine," despite claiming to have no memory of the event itself.
It contains numerous intricacies and complexities. However, I lost it. He has rationalized his conduct by stating, "It was the young boy who witnessed his father assaulting his mother who pushed me." – all of that just bubbled up at that moment."
Will Smith and Chris Rock at the Oscars
The Academy Awards is one institution that has taken swift action. In April 2022, the Academy apologized for its handling of the situation.
It announced that Smith would be banned from attending the Oscars and other Academy events for the next decade. The situation could become awkward if Smith's critically acclaimed film "Emancipation" gets nominated this year.
Rock also revealed earlier this year that the Academy had invited him to host the 2023 Oscars. He declined, justifying his decision by comparing it to visiting the site of a crime.
Will Smith and Chris Rock Memes
The "Slap Gate" moment exploded in discussion across social media and became the top story of the evening. There has been a resurgence of old memes on Twitter mocking the 53-year-old actor and his relationship with his wife.
The viral video of Smith swinging his arm to hit Chris Rock has inspired parody videos showing Smith slicing fruit or capturing Pokemon.
Also, Read: Gigi Hadid Net Worth, Height, Age, Daughter, Met Gala, Mom
Conclusion
The actors Will Smith and Chris Rock had also worked together in Spike Jonze-directed mockumentary Torrance Rises in 1999; a short film centered around the Torrance Community Dance Group. Will Smith and Chris Rock slapping event sparked a flurry of discussions and responses on social media. After the incident, Will Smith was banned from attending the Oscars for ten years and resigned from the Academy that hosts the prestigious award ceremony.
Reference Link
Will Smith and Chris Rock – FAQ's
What happened with will smith and Chris rock Oscars 2022?
At the 2022 Academy Awards, Will Smith slapped Chris Rock due to his remark about Jada Pinkett Smith's baldness. The actor Will Smith stepped onstage and slapped Rock across the face, sparking the incident now known as "Slapgate. One of the most notorious occurrences in Oscar's history will always be associated with the "slap."
Will Smith and Chris Rock? Why?

The famous 'slap' came after Rock made a joke about Smith's wife, Jada Pinkett Smith, who has been bald since 2021 because of alopecia areata. After Smith returned to his seat, he cursed profanities at Rock, who responded briefly before resuming his presentation.